by
Ric Dragon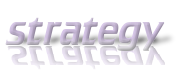 The Games Artists Play
In his earlier days, the artist Chuck Close was a painter of gestural abstractions. After a personal crisis, he decided to take photographs, and square inch by square inch, make a large painting of the photograph. The process, to Close, was a game of sorts. If you get the opportunity to see one of his large scale paintings in a museum, the results are quite staggering.
Artists like to play games within their work. After all, there is no rule book on how to make a piece of art. Instead, you have total and absolute freedom. You can do anything you want – a freedom which can actually be paralyzing. Thus, by creating little games, the artist has a self-imposed framework in which to work.
My own game is to paint alla prima – which means at first attempt, and to paint all wet-into-wet; never onto dry paint. While I've found a way to keep my own paintings wet for weeks, and thus to sustain the game over a longer period of time, the historical idea of an alla prima painting, like those of the impressionists, was to create a painting in one sitting.
This is hardly a constraint taken on by all painters. In fact, Monet said something to the effect that you're not worth your salt as a painter if you couldn't put a painting away for a couple of months, come back to it, and not see what it needed. Bonnard was said to sneak into museums with a brush and colors under his coat to touch up his own paintings.
How Artists' Games Can Help Our Work
Reworking a piece over a long period of time can certainly bring richness to any work. It's over time that we are able to reinforce subtle patterns, or refine smaller ideas within the larger piece. But sometimes, it's difficult to let go of a piece. Our anxiety about getting it right takes over.
The idea, though, of saying that a painting, or even a piece of writing, is going to be done in one period of time – that I'll do the best I can NOW, and that I'll do this and move on to the next – can mitigate compulsiveness. We can bring this idea to writing too – I'll write a piece – but after I'm done, I'm done. No going back and improving. Blogging is ideal for this – after all, changing a post after it's been published, and after people have participated in the piece by commenting just doesn't feel right.
If you find yourself stuck in your endeavors, and unable to break through some invisible barrier, try creating your own parameters and games. After all, it's your game, and there's not a person in the world who can say that it's wrong.
—-
Author's Bio:
Ric Dragon is the founder and CEO of DragonSearch, a digital marketing agency with offices in Manhattan and Kingston, NY. Dragon is the author of the "DragonSearch Online Marketing Manual" and "Social Marketology" (McGraw Hill; June 2012), and has been a featured speaker at SMX East, Conversion Conf, CMS Expo, and BlogWorld, on the convergence of process, information architecture, SEO, and Social Media. You can find Ric on Twitter as @RicDragon.