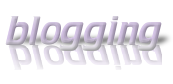 By Terez Howard
Last week, we talked about the benefits that come from guest blogging on high traffic blogs. If you're just stopping in this week, here's a brief review:
Guest blogging gets people talking about you.

Guest blogging helps you establish connections with other business professionals.

Guest blogging may eventually lead to paying work.
This week, I promised to help you writers interested in getting involved in guest blogging. First let me say, there's no one, correct way of getting your original blog posts on other people's blogs. That said, there are two ways you can do this that I'm going to share.
The prepackaged approach
1. You search for a blog that relates to your niche or your interests. Perhaps you like to write about fashion. So, you look for fashion blogs. Be specific in your search. Perhaps you want to hone in on fashion for pregnant women.
2. Check to see if your blog of choice accepts guest bloggers. Some blogs have specific guidelines for guest bloggers. Make sure you understand what is expected of you.
3. Examine the blog to see if it seems to be a blog with high traffic. This can be difficult to ascertain. I like to look at comments, number of tweets and the amount of content the blog produces. I check to see if I can see a pattern in the number of posts per day/week.
Tip: You want to find a blog with decent traffic so that people will become familiar with your work. I'm not saying to never write for smaller blogs. But you should keep your purpose in mind.
4. Choose a topic that hasn't been covered on the blog. Try to aim for a unique angle. For instance, with my pregnancy fashion example, you could write a post about swimsuits and cover-ups that flatter that baby bump.
5. Write the post.
6. E-mail your post to the blog's owner. Most blogs will have a contact page, where you can find an e-mail address.
7. Wait one week, and respond with a follow-up e-mail if you don't hear anything. Your short, simple follow-up e-mail could read as follows:
I wanted to make sure you received my guest blog post "Flattering That Baby Bump At The Beach." I sent it on Wednesday, June 12. Will you be able to publish it?
Tip: You might want to attach your post again in case it has been overlooked. It will save your contact the time of having to ask you for your blog post and waiting for your response.
8. Wait another week. If you still don't hear anything, use that guest blog post on your blog, pitch it to another relevant blog or use it for article marketing.
The opened package
1. Follow the first four steps of the prepackaged approach.
2. E-mail the blog owner your idea. Make your guest blog post pitch short and sweet. You could say:
I enjoy reading your blog posts about fashion for pregnant women, especially the one about (name a specific example). I would like to write a guest post on swimsuits and cover-ups that flatter that baby bump, such tankinis and pareos, but still keep pregnant women cool on the beach. Please let me know if I can move forward on this idea.
3. Wait one week, and then follow up with another e-mail.
4. Wait another week. Again, if you hear nothing back, use your idea for another blog, your own blog or another avenue.
No pay, high exposure
Most guest bloggers are not paid. I say most because some guest bloggers are paid. You must remember that guest blogging is not meant to be your source of income. It will hopefully lend a hand in leading to a client or two. It will definitely give you a following.
How do you go about guest blogging?
—
Terez Howard operates TheWriteBloggers, a professional blogging service which builds clients' authority status and net visibility. She regularly blogs at Freelance Writing Mamas . You'll find her on Twitter @thewriteblogger
Thanks, Terez!
–ME "Liz" Strauss
Work with Liz on your business!!