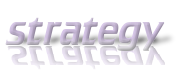 Successfully Working From a Home-based Office
Backlinks are those links which directs users towards your website or blog. Backlink is an important term with respect to SEO; it effectively increases the creditability of your website. Search engines tend to look for these backlinks to rank the websites in their page. But the backlinks should be from the niche where your website resides. Effectively backlinks is considered a tool to increase the page rank of a website.
How To Create One Way Inbound Backlinks
There are methods to create inbound backlinks of your website:
1. Creating a blog is one of simplest way to generate backlinks for your website. A blog is a dynamic website where the content keeps on changing. A professional blog can help you attract traffic as well. Post quality and researched content about your services or products to glue in your readers. This will also compel others bloggers to link to it and you can benefit with the quality backlinks.
2. Participating in forums in your niche can help you in gathering backlinks. Forum participating exposes your website to a different set of audiences. Readers from these forums will increase the bounce back rate of your website too. While registering for different forums do link your website as you submit the solutions for different queries. Register in multiple forums and participate in them regularly. You can even submit your articles to different web directories. If your article gets selected, web directories are a fast means to attract the backlinks.
3. Guest posting is an important step in gathering quality backlinks for your site. There are number of websites and blog which exchange one or two backlinks in exchange of a guest post. When guest posting the articles, target those websites which rank higher in your niche. Higher ranked websites will help you in bringing not only traffic but will expose your brand as well.
4. Creating free products or services can help you to create a buzz in your niche while driving backlinks as well. Creating professional videos can be another method. Upload a quality video on you tube and let the users share them on their websites. While uploading videos be certain that they are of professional quality, this will increase the number of backlinks.
5. Social media submissions can help in gathering the inbound backlinks. Social platforms such as Digg and Google+ are few examples of such media. If you mange to reach the front page of Digg, you might be getting heavy backlinks and traffic in quick time. Start commenting on various articles, acknowledge the shouts of various people and submit unique and catchy articles on the community. Making to the first page of Digg will require hard work and most importantly smart work.
While looking for inbound backlinks concentrate on the quality and not the quantity of the links. A 100 low quality backlink would be equivalent to 5-6 high quality backlinks. Be aware of the low quality websites as links from these sites will work as a negative factor. Apart from these tips, commenting on other websites and blog will increase the number of backlinks as well.
_________
Author's Bio:
Brianne is a freelance writer who often writes about acronym maker and ipad docking station. She also has written a number of articles on technology and social media. You can find her on Twitter @Brianne.
Thank you, Brianne!
–ME "Liz" Strauss
Work with Liz on your business!!