When I was about 13, my family went on a camping trip. Canoeing, roasting marshmallows, and hiking were on the agenda.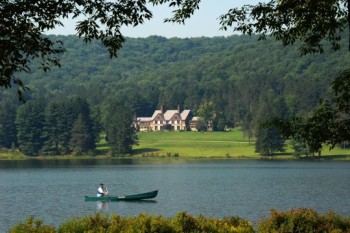 "Hiking" as a concept is not generally something a teenager will be keen on.
In my case, I was definitely more of a "find a shady tree to read under" type of teenager.
The rest of the family wanted to do this hike, so they told me it was "just a short walk, no big deal."
By mile 5, I was aware I had been bamboozled. (Turns out it's about a 6 mile hike.)

You really don't want to hike several miles with an irate teenager. I proceeded to make the rest of the day miserable for everyone, because my expectations had been thwarted.
Whenever you're dealing with your customers, vendors, business partners, and employees, it's all about setting expectations up front.
Is your service going to lift my revenue by 10% in one year?
Is the meeting going to last 15 minutes?
Are you going to send me 2 customers a month in referrals?
Whatever stake you put in the ground at the outset is going to determine whether the other party feels the relationship was successful.
The people who bungle this rule the most are sales people.
"No, termites aren't a problem around here."
"Sure, the software has that feature!"
"My workshop will change your life."
Over-promising and under-delivering are a two-headed monster.
So how does a successful entrepreneur stop himself/herself from getting carried away?
Be specific in your claims
Back it up with real customer stories
Have a documented process
Connect the sales team with the development and customer service teams
If you're talking with a prospect, paint a realistic picture of how your relationship will work
When you're talking numbers, be aggressive but not dishonest. Don't promise that you'll get them the top slot on Page 1 of Google search results.
Ask your customer what their expectations are, right at the outset.
And don't ever take your teenagers camping.