Whisperer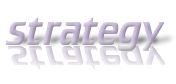 Anyone who's spent time with me knows that the combination of hotels, airplanes, and my llergies is likely to be disastrous for my voice. Don't get me wrong some folks are grateful that they finely get a chance to get a word in edgewise, but even they wish I was being quiet by choice. It's been a problem for as long as I can remember. Back in the 1990s, the executive team where I worked used to put together a betting pool around our biggest conference to pick the exact day and time my voice would abandon me and I would become a whisperer for a few hours.
At SOBCon this year, it happened at the most inappropriate time.
My important talk of the event was scheduled for the afternoon that I lost my voice.
Doing Right Things, Wishing, and Asking the Wrong Questions
It made me worried and cranky to think that I might be letting down a roomful of people I so admire. It made me disappointed in myself that I wasn't going to be able to deliver the value I'd worked on to deliver. And I'll admit it took the wind out of sails to think that I couldn't bring it back. (I've since mastered the art of regaining my voice – ha! – so I'll not be there again.)
I did right things …
I took my allergy meds as directed.
I stopped talking — well whispering — as much as I was able.
I drank tea with lemon and honey.
I mainlined honey after that.
… ineffective right things.
For about three hours, I thought of what I might do to deliver in that last session.
I kept thinking of our friend, Glenda Watson Hyatt, who once wrote to me, "I know why I blog, Liz. Why does blogging do for you?" She knows what it's like to have so much to give locked in her head. I was wishing her with me, wishing her technology to turn my thoughts into communication, but that wasn't to be had.
In my head, I kept asking questions …
What can I do to make this situation better?
Who can I ask to help?
How can I get my voice back?
… the wrong questions.
… but the answers all came back as less than what I wanted to deliver. less in this case was even less than missing my best. It was a fail not a win. The people in the room deserved a win.
Then it struck me that how I was looking at the problem was what was keeping it a problem.
How to Turn a #Fail Position into a #Win
I've often had amazing people around me who give me great advice — my mom, my dad, yeah my brothers, VanFossen, Starbucker, Roth, and many others, including a guy named Fred. I started thinking about things they'd told me at times like the one I was in.
You're always cooking up brilliant strategies for other people. Be brilliant for yourself! – Lorelle VanFossen
Do you remember that Sesame Street skit "which of these things is not like the others"? — Carol Roth
Decide what you want to do and you'll have all of the help you need. — Terry "Starbucker" St. Marie
I love your brain! — That guy named Fred.
Call me back, I hung up on you by mistake
That's when I literally turned a full circle, tilted my head, and looked again.
After hours on the wrong questions, the right question came.
How could I turn having no voice into a strength?
My brain started conspiring.
My eyes lit with mischief.
My feet started dancing with enthusiasm.
I went into the main room,
asked someone to hand me a flip chart and a marker,
and returned to the side room to write 27 pages.
Those 27 pages became a keynote titled "Not Speaking is the New Black by the Event Whisperer and Friends"
And ironically, as I wrote my thoughts filled with meaning, my voice came back … probably because I realized I didn't need it to share what was in my head.
Terry asked 28 people from the room to participate by reading one page aloud to the room for all of us. If you follow the link above you'll see what it said, but that's not the point of this post.
The point of this post is that
No matter what you think is working against you.
No matter what you think is your weakness or your lack.
It's the way you're looking at it that's holding you down.
Step back, do a complete turnaround, tilt your head, and look again.
You can turn that #fail position into a #win.
I bet you've done that at least once. I'd love to hear your story.
Be irresistible.
–ME "Liz" Strauss
Work with Liz on your business!!
Related:
Not Speaking IS the New Black