by Mihaela Lica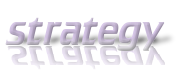 The Right Balance of Human & Machine Outreach
Human powered search engines to artificial intelligence (AI), technology not only astounds us, but at times confounds us as to its proper uses. The same holds true for PR, marketing, advertising, even yelling at your next door neighbors for their dog barking. How and what you use to convey your messages is a crucial part of success, no matter what your goal. SPAMMING current or potential clients is only one negative where mechanized marketing is concerned, the "who" of method is just as crucial. How the message is received, this is the rub for all corporate, business, or personal community.
The infographic below reveals a good balance and some insight into how a new age marketing machine should be built. Using the right proportion of personable and technological (mechanical) power can work wonders for your business outreach. Conversely, the wrong mix will lose conversions, make some angry, and become an overall burden on your personal and business brand. You can't grow your business to its potential, without thinking of how your message is perceived, adopted, and reverberated.
[Click the image to see the isolated infograph and again to see it full size.]
Understanding Marketing Automation

Marketing mechanization is then, in a real sense, just an extension of a good, standard communications strategy. Even "brick and mortar" PR & marketing firms do not SPAM their constituents with post office clutter, the balance is still crucial. Ask any great communicator today about chosing the right mix, and you will invartiably get the simple answers presented in the graphic above. Of course the long tail of overall communications strategies is complex, and for in depth professionals to implement, but you see the value.
Even in your personal mailbox, you can see the wisdom of correlating what you enjoy looking at, versus what really turns you off about newsletters and other communique. For the expert that comes up with the best balance? Well, the sky is the limit, wouldn't you say? We hope you enjoyed the data above, and please let us know your views on best practices too.
—-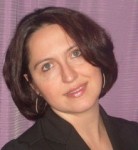 Author's Bio:
Mihaela "Mig" Lica founded Pamil Visions in 2005 where she uses her hard won journalistic, SEO and public relations skills toward helping small companies navigate the digital realm with influence and success.
You can find Mig on Twitter as @PamilVisions

Thanks, Mig!
–ME "Liz" Strauss
Work with Liz on your business!!