Ideas and Infographics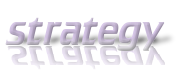 Starting your own business can be difficult, but it can also be highly rewarding. For many people, it's a dream that is never realised, but for a lucky few, it's a reality.
If you've considered going it alone and pursuing your dreams then take a look at this infographic from the team at www.xlntelecom.co.uk which is full of useful information about how to approach starting your own business.
Click here to see the image full size.
The freedom of being your own boss can be one of the best things about being self-employed. For many, the thought of managing your own workload without being under the watchful eye of an employer is very appealing.
Your own business can also give you the opportunity to purse something that you're really passionate about. It's often said that if you can find something which you enjoy doing, you never have to work a day in your life. Turning a hobby or an interest into a profitable business can give you immense satisfaction.
Running a business can also be very profitable. When working in traditional employment, your remuneration will be set by the company, and whilst promotions are possible, the money that you take home will generally stay the same. When you're in control of your own empire, no matter how small it may be, the sky really is the limit. If you run your business well, the rewards can be huge.
Finally, the prospect of cutting out the commute is very attractive for many people. Many businesses start trading from a spare bedroom, so it will take you two minutes from getting out of bed to starting work. If you've spent years getting up early to take a crowded train to your office, you'll know just how tiring and time consuming this can be. Your own business can take away this previously essential part of your working day.
Author's Bio:
Nadine Bourne is Marketing Executive at XLN Business Services. Nadine has written guest posts for business sites such as Crimson, British SME, Growingbusiness.com. She has also written for publications including Vogue.com, Good Housekeeping and Cult Beauty.