by
David Showell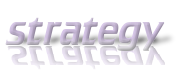 Coping with Writer's Block
For freelance writers, maintaining a healthy output of work is perhaps the most important issue, because without it the steady flow of income will soon start to dry up. However, it's not always easy to find the inspiration that's needed to create quality content. Writing can be a wonderful occupation, but it should be noted that it's not like an 'ordinary' job – if you can't produce the goods, you simply won't get paid.
Most writers will freely admit that there are times when a blank screen simply refuses to be filled up with high class words, and each of them will have varying techniques to get past the block. For some, the best option is to just walk away from the computer and take a break for a little while. All good writers will be constantly on the lookout for ideas to write about, so heading out for a little walk is often a good option.
A stroll along the local high street could prove inspirational for many, thanks to the wide range of goods in the shop windows. Perhaps articles along the lines of 'Ten Great Inventions' or 'The Recession in the Retail Sector' could be created as a result. Similarly, a wander through the park may be all you need to start thinking about 'Five of the World's Best Bridges' or maybe even 'How to Cope with Hay Fever in the Summer'.
If you're stuck for ideas and don't wish to venture outside, another good idea is to watch a little TV for a while or perhaps to read a book or magazine. There are good ideas to be found almost anywhere, although there are times when it feels like nothing will inspire. Many writers find their finest articles are borne of ideas when they least expected them, despite the fact that most writers will tell you they rarely switch off.
Some of the more prolific pen-men and pen-women are able to produce large quantities of work with very few interruptions, although the majority of them will have all experienced that sinking feeling from time to time. In many cases, the best option is to stop trying to write anything at all, and to just let a little break restore the mind's equilibrium. Whether you're looking to manufacture the next great American novel or you're looking to write a short article for a travel website, you need to spot the times when the creative juices are flowing and when they're not.
—-
Author's Bio:David Showell is a UK-based writer who works for a car hire company. He specialises in deals for tourists who are visiting the island of Sardinia.
Thank you, David. Insights that keep ideas flowing are always welcome.
–ME "Liz" Strauss