by Sean Glaze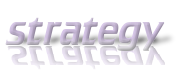 You Control the iPod in Your Head
Your self-talk has a huge impact on your performance, and inside your mind is a mental playlist of phrases and thoughts that will either help ensure your success or sabotage your every effort.
Each of us has an internal iPod, and it is the mental playlist that we choose to replay to ourselves over and over throughout each day that influences our actions and ultimately the outcomes and results we experience. Many of us have simply carried around these sayings, assumptions, and phrases since early childhood. This self-talk has a tremendous power over our performance.
The truth is that people walk around listening to negative messages that keep them from achieving the success they desire.
Sometimes it is parents who shared criticism or negative comment.
Sometimes it is peers.
But the criticism and comments keep replaying on our mental playlists. If you think defeat and expect failure, if you are constantly reminding yourself of past mistakes, your mental playlist may actually be more responsible for your poor performance than your opponent or circumstances.
As Norman Vincent Peale writes, "Change your thoughts, and you change your world."
Recognize that YOU control what gets added, what gets deleted, and what gets played when you listen to the voices and ideas inside your mind. By replacing those negative messages with positive affirmations and reminders of your successes, you greatly increase your chances of future success!
One of the best examples of how self talk has influenced performance can be found in the Hall of Fame career of pitcher Gaylord Perry.
Gaylord Perry began his Major League career in 1962, and soon became successful 9and famous) for his "spitball." He was a five-time all-star, and played a total of 22 years – recording over 3500 strike outs over that time period and finished with a lifetime era of 3.11. But as strong as his pitching performances were, he was often dejected about his hitting.

Just over a year into his career, in 1963, he reportedly told a teammate "They'll put a man on the moon before I hit a home run." Not surprisingly, in 1969 he had compiled a horrible .141 career batting average. And his self talk proved to be a self-fulfilling prophecy.

On the evening of July 20, 1969, a few hours after Neil Armstrong first stepped foot onto the surface of the moon, Gaylord Perry hit the first home run of his career.
He finished with six before he retired, but the impact of his self talk – the story he told himself internally and the mental playlist of assumptions about his own abilities – cannot be over emphasized. What he said is what happened.
What you say to yourself — and what you say to others — has a profound influence on their perceptions and performances.
Is Success On Your Mental Playlist?
Team development begins with individual improvement … and the most important conversations you have in life are with yourself. Are you talking to yourself about failure or success? Confidence cannot be bought. It is built – by replaying your past performances and filling up your mental playlist with positive affirmations.
So, what is on your mental playlist? Is your self talk positive and contributing to your success. Or are you allowing negative thoughts and expectations of failure sabotaging your attempts?
To be a better team builder, replace those negative messages on your mental playlist with positive thoughts and reminders of past success. Build and improve your own and your team's confidence, self-perception, and performance by changing how you think.
Take a moment to review what you have on your mental playlist – and consider replacing those negative messages and thoughts with the positive videos and affirmations that will help everyone perform at their best!
Don't wait. Start now.
Think one positive thought about yourself or your team's performance.
Write it in the comment box right now.