It's Complex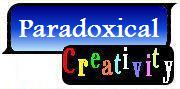 When Csikszentmihalyi wrote Creativity: Flow and the Psychology of Discovery and Invention, he found that it wasn't easy to pin down what determines a creative life, it seemed to hinge upon the determination to follow a creative instinct.
What Dr. C. did was describe how creativity works. He laid out how culture evolves as curious and determined individuals transform domains. He explained how we might learn from the lives of those men and women to add creativity to our own. He found the commonalities in their struggles and strategies. This is what he said about them.
Are there no traits that distinguish creative people? . . . If I had to express in one word what makes their personalities different from others, it would be "complexity." By this I mean that they show tendencies of thought and action that in most people are segregated. They contain contradictory extremes — instead of being an "individual" each of them is a "multitude." Like the color white that includes all the hues in the spectrum, they tend to bring together the entire range of human possibilities within themselves.

The qualities are present in all of us, but usually we are trained to develop only one pole of the dialectic. We might grow cultivating the aggressive, competitive side of our nature, and disdain or repress the nurturant, cooperative side. A creative individual is more likely to be both aggressive and cooperative either at the same time or at different times, depending on the situation. Having a complex personality means being able to express the full range of traits that are potentially present in the human repertoire but usually atrophy because we think that one or the other pole is "good," whereas the other extreme is "bad." . . .

Perhaps a central position, a golden mean, is the place of choice, what software writers call the default condition. But creative persons definitely know both extremes and experience both with equal intensity and without inner conflict. —Csikszentmihalyi, p. 57
He named ten antithetical traits both present integrated in dialectical tension and called them the Ten Dimensions of Complexity. I call them the Ten of Paradoxes of Creativity.
Either way, they make us crazy.
The 10 Dimensions of Creative Complexity
Each trait that Dr. Mihaly uncovered is a contradiction, a complexity, a paradox. Each contributes to making it hard to predict creative responses. If you consider the list as a whole, you'll see how such a "complex individual" might find "fodder" that fuels curiosity, innovation, and original ideas. It's also easy to see how less "exhuberant" people might find these contradictions confusing, difficult, and frustrating. What do you see?
Creative individuals have great physical energy, but they become extremely quiet when they are at rest. This restful period can lead others to think that they are not feeling well or that they are unhappy, when the truth is they are fine.

Creative folks tend to be both highly intelligent and naive at the same time.

Creative people are disciplined and playful simultaneously. In some creative people, this can mean that they are responsible and irresponsible at the same time as well.

Creative minds move between a spectrum of fantasy and imagination and a firm grounding in reality. They understand the present and need to keep in touch with the past.

Creative individuals seem to be both introverted and extroverted, expressing both traits at once. An image to explain this might be that they are shy showoffs, if you can picture that.

Creative people are sincerely humble and extremely proud in a childlike way. It requires ego to have a risky, fresh idea. It takes self-doubt to hammer it out to a workable form.

Creative folks don't feel as tied to gender roles. They feel distinctly individual. They don't feel the barriers of authority or the rules of what they are "supposed to do."

Creative individuals are thought to be rebellious. Yet, in order to be creative one has to understand and have internalized the traditional culture. Therefore creativity comes from deep roots in tradition. Creative people are traditional and cutting edge.

Creative people are deeply passionate about their work, yet can be extremely detached and objective when discussing it.

Creative people are highly open and sensitive, which exposes them to pain and suffering, but also allows them to feel higher values of joy and happiness.
I plan to pair Dr. C.'s research with my educational background to offer some actionable ideas for stretching our creativity as we go about our business and our lives.
Creativity in Action
So is that noisy guy on Twitter nuts or creative? So if I've made you curious, even just a little bit, that's start. Curiosity is the cure for boredom. Curiosity fuels ideas. Ideas keep blogging alive.
Move it forward by asking everyone you meet today one question. Make today "one question interview day." What will your question be?
Mine is this . . . Do you have paradoxes in your personality?
–ME "Liz" Strauss
Related articles
Finding Ideas Outside the Box
Brand YOU–What's the BIG IDEA?
Start in the Middle 3: Alligators and Anarchists
The 10 Skills Most Critical to Your Future