Italians, Prohibition, and Internet Strategy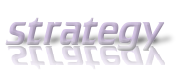 My grandmother, Liza, was born in northern Italy in 1884. She was as tall as I am. I'm not sure, but that might be why she immigrated to this new land.
When Liza arrived here at the turn of the twentieth century, she ended up in a village of about 1000 people. Almost all of them spoke Italian. Most of the men worked in nearby the coal mines. My grandma ran a saloon.
Somewhere along the line, Liza got married and had three children — my father, my uncle, and my aunt. All three grew up speaking two languages. In 1919, two things happened.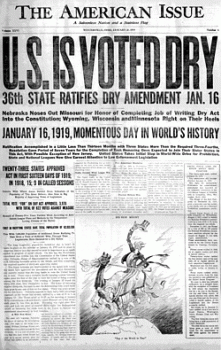 The United States Congress passed the 18th Amendment, which banned the manufacture, sale, and transportation of alcohol.
My dad — of course he wasn't my dad yet — turned 12 that summer and left home.
My dad traveled about 7 days to get to the biggest town, two towns over and 30 miles away. He found a job, working as an Italian shoemaker's helper for 50 cents a week. He found a place to live with a brother and sister who offered a room in their home. They were Italian immigrants … and bootleggers.
My first generation American worked for the shoemaker, worked in a factory, and worked in the 700-degree heat as man who silvered mirrors. He used tell stories about what he learned in every job he took. He also talked business in Italian and English at the dinner table of his landlord every night when he went home.
He never was a bootlegger, but he a learned lot from the guy who was. He used to say that had he been, we'd have been a lot richer when I was growing up. But that's not my point. He was plenty successful as it was.
At the height of the American Depression — two more things happened.
The 21st Amendment to the United States Constitution ended Prohibition on December 5, 1933.
My dad and the bootlegger who became his partner opened a saloon that same day.
You might think that Internet strategy works differently. It doesn't. The Internet is wider and faster. You don't have to walk for days, but the people are the same.
Italian or English, Online or offline … strategy is a practical plan to use the conditions and your unique skills and position to act on opportunities as they come.
I'm sure there were lots of folks who talked about building a saloon when prohibition was over. But in that town my dad and his partner were the only ones who didn't just talk.
Are you doing enough?
–ME "Liz" Strauss