IDEAS AND INFOGRAPHICS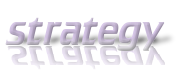 In 2012, women continue to leave their mark in business in industries around the world. Rather than having the conversation of having women in the workplace, the conversation has evolved into having women lead teams, companies, and ultimately
drive results across the boards.
As shown in the infographic below, women are emerging around the world, but there is still much work to be done in ensuring that women are being granted the same opportunities to succeed as men. For example, women-founded startups are
receiving less venture capital funding despite the fact that those that are, are driving stronger results on average than their male counterparts.

Via MBA@UNC MBA Online & Women 2.0
On company boards around the world, and in the technology industry, there is a severe lack of leading ladies. The reasons for this current state vary, but the reasons on why women should be put in opportunities to lead and innovate are undeniable. This infographic is meant to celebrate the progress that has been made, but also sheds light on current trends that must be changed.
Change can come from a lot of different places, such as role models like Sara Blakely and Arianna Huffington or in the classroom where the importance of early education cannot be underestimated. Regardless of the source, there is a need for
empowerment. As Arianna Huffington pointed out …
"Women still have an uneasy relationship with power and the traits necessary to be a leader. There is this internalized fear that if we are really powerful, we are going to be considered ruthless or pushy or strident–all those epithets that strike right at our femininity. We are still working at trying to overcome the fear that power and womanliness are mutually exclusive."
Where would you start to change that?
—-
Author's Bio:
Harrison Kratz is the Community Manager for MBA@UNC, the online mba program at the University of North Carolina. He and his team have been working with Women 2.0 on displaying the progress of Women in the Workplace and the Technology Industry.
Thank you, Harrison!
–ME "Liz" Strauss
Work with Liz on your business!!