A Guest Post By Isabella York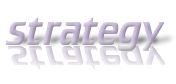 In this day and age of uncertain times, more and more people are looking for a point of stability in their lives with regard to income. These fervent searches have proved fruitful in the form of capitalizing on certain skills or native products, turning them into moneymaking ventures that last years or, unfortunately, fizzle and fade into obscurity. In an effort to stay fresh and original, personal business ventures have taken on different forms, one of which being the seasonal business.
A seasonal business can be rewarding for those who have the ingenuity and drive to see it through, even with its numerous pitfalls that can lead to its downfall. Amazingly productive only during a certain time of the year, seasonal businesses quickly lose their profit-generating capabilities during a period called the off-season. Unfortunately, off-season periods for a seasonal business can encompass most of the year leaving a very small margin for the moneymaking process.
In order to combat the dreaded period of slow income, seasonal business owners have to continuously innovate and market their products and services. This entails constant promotion and the use of a number of techniques that will help turn a profit when times are tough. It also calls for strategic planning and timely intervention, knowing when to push a sale and when to hold off or where to allocate funds to produce the greatest amount of positive change.
When it comes to marketing, no rules are set in stone, especially so with seasonal businesses, much of it is touch and go. By taking initiative and combining personal strategies with these tried and true methods, seasonal business owners can definitely last longer than the dismal projection most others set for them:
Thorough Analysis and Planning

Make sure to take a look at the calendar at the beginning of every fiscal year. Take note of important occasions and events and try to see how your products or services can be incorporated. Give yourself a trial period and map out your initial progress through a specific time period. Analyze trends and apply this knowledge to your sales approach. Try not to restrict yourself to the limits of your seasonal business but go beyond and see how you can move further. A good example would be modifying summer pool covers to fit the demands of the season. Another instance would entail offering tropical themed Christmas trees that could serve as summer time decor.

Innovative Advertisement

It is a known fact that customers are attracted to seasonal products and will generate a lot of income during the peak season. To this effect, seasonal business owners would do well to advertise their products far and wide. Reach as many people as possible through the latest communication avenues and create a system of feedback that allows you to talk directly with your customers. Study the latest advertisement techniques and use them to the optimum effect.

Excellent Customer Service

Establish an excellent database of loyal customers. By doing so, you generate a stable source of income even during the off-season. Create updated surveys every sale period and get customer responses personally to build rapport. The web with its wide array of tools is an effective way to generate and manage surveys. You can also draw on customer ideas to generate new advertisement and marketing schemes. Consumers can have great ideas too.

Off-Season Strategizing

Marketing practices need not be confined to peak-season. In fact, business experts claim that the most effort a seasonal business owner must exert is during the period of low income. However, an important point is not to exhaust one's income and to prioritize what needs the most attention. For example, either do an advertising campaign or push for store renovations and product updates. Never take on too many projects as this may tip the fragile balance of peak season income and off-season demands.

Diversified Approach

Branch out in terms of market groups. Never restrict your campaigns and services to one market as this also limits the amount of money you can make. See about reaching different people from different countries. Try to go global and tap into the different seasonal strategies of business owners from other countries. Not only do you build a wider customer base but you are also opening yourself up to potentially useful knowledge you would never know otherwise.
Be willing to take in one step further. Look beyond the strategies presented here and see how you can build and improve on them. The consumer market is vast and constantly changing, requiring you to stay on your toes and keep the ball rolling with regard to coming up with new and more attractive marketing schemes. The most important thing in business, seasonal or otherwise is to take the first step. It's all about initiative. With constant innovation and attention-to-detail you can start and maintain a successful seasonal business.
_____________
Isabella York has been in the business world her entire life. Having seen business cycles ebb and flow, she knows a thing or two about developing strategies for changing demands, however her job with a purveyor of Artificial Christmas Trees (http://www.balsamhill.com/Artificial-Christmas-Trees-s/1.htm) and Christmas Trees (http://www.balsamhill.com/) has catapulted this skill set to a new level.
Thanks, Isabella, for your insight into something we don't talk about enough!
–ME "Liz" Strauss
Work with Liz on your business!!