by
Rosemary O'Neill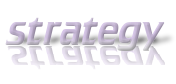 "True authenticity is a lack of perfection," said architect Gil Schafer in the June 2012 issue of Architectural Digest. He was referring to a beautifully designed home, but the same principle applies to the beautifully run business.
The architect mentions, in the same interview, that he loves to include accents that are off-kilter, or "monkeyed with."
Yes! I say. Exactly.
Show Your Authenticity. Humans Aren't Perfect
Should a small business owner try to emulate the stilted language of a Fortune 500 on their website? Should an entrepreneur build a carefully crafted facade of social media perfection? No. Humans aren't wired that way, and we have a hard time relating to businesses that are wired that way.
That doesn't mean you can ignore the importance of copywriting, or that you can abandon business niceties altogether, and it certainly doesn't mean you can show up at a presentation in your PJs.
But as a small business owner, you have a golden opportunity to show your human side, to be authentically you, as you conduct business. There's no 50 page guidance document holding you back. If you screw something up royally, just apologize.
Embrace your lack of perfection. Celebrate it!
How to Be Off-Kilter On Purpose
Some inspirational ideas:
I recently ordered some iPhone lenses that came with a tiny plastic dinosaur in the box, for no apparent reason. Photojojo.com made me smile.
The AppSumo site has a funny, sometimes bizarre sense of humor, and a readily distinguishable "voice."
A local Seattle promo design shop (the fun folks at B-Bam!) caught my undivided attention last month by sending me a Christopher Walken t-shirt out of the blue.
Are you striving for B-school perfection? Stop it, and release the monkeys! Your customers will thank you for it.
Thank you, Rosemary!
You're irresistible!
ME "Liz" Strauss