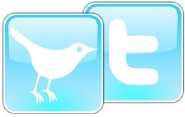 Ever heard someone describe something you weren't prepared to hear about? Ever had it happen online? Ever had one of your random "tweets" show up in a Google Search or a Google Alert?
Tabz said: @lizstrauss Yep. Some of my random tweets show up in Google Blog Search.. it's weird.

Aruni said: @lizstrauss yes, it's weird. I'll get a Google Alert with one of my tweets but it's not consistent…
It can be weird. It can be funny. But the potential of words out of context doesn't feel good. We know what we meant, but not everyone who see those out-of-context words would.
Imagine how a random tweet might seem to folks who just dropped in to see who we are, to get reference, or to explore some social media topic our comment was in. It's probably a good thing most clients or family wouldn't start with Google Blog Search or a Google Alert.
Can silly out-of-context Tweets hurt?
The Internet has a long memory and no eraser.
Andrew Lightheartsaid Re: Alerts – it does worry me a little. I *try* to not say anything too out there just in case…
Twitter is discoverable in court.
Twitter is findable by Google.
Twitter is more than 140 characters that float away on the stream.
As the phrase goes, I'm just sayin' … what do you say to that?
–ME "Liz" Strauss
Work with Liz!!
Build better blog.
Invest in a weekend working with a social media dream team.