A Guest Post by
Darren McCloskey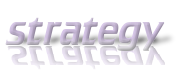 Fully Prepare
Dissertations have been handed in and the months until graduation are quickly slipping past – but what next? It won't be long until graduates start out on their intrepid job hunting adventures and companies begin to snap them up into employment. It's now time to sit back and begin to plan your next steps. Finding a job is a time investment and you're going to need to be fully prepared. Thankfully, we've created an expert guide on graduate job seeking so you know how to move onto the next stage of your life.
The Bottom isn't so scary
For those of you are who are lucky enough to know what you want to do in the future, the best first step to take is to make note of organisations you would love to work for. Whether it's because they offer high wages or just seems to have the best cultural fit, make a list of them all and spend some time looking up the various roles they offer. If there aren't any at your graduate level, look at roles that are lower down – even if this means starting at the bottom. If you can show passion and a great work ethic at lower levels, why would they hire someone else when an opening for your ideal role appears?
Head to your chosen employers website and try to glean some information regarding their recruitment process. If they use a particular recruiter, make note of their name or find out the names of the in house recruitment team members. Remember not to dismiss any role that you can apply for – it's not just a job but a networking opportunity, a valuable asset when only 40% of jobs are openly advertised to job seekers.
Internships aren't always Unpaid
While unpaid internships seem to be floating around at an increasing rate, there are ways to make them work for you if you don't live at home or have savings to support yourself. Internships are a valuable way to get work experience and gather a number of industry contacts for later use in your career. If you can't manage to work unpaid for a month or so, ask if you can work on a part time basis, so you can balance unpaid work with another paid part time job. Even asking for an afternoon every week to do some work experience will be beneficial to you in the long run and allow you to get a grasp of job roles and contacts in the industry.
There's Plenty out There
There's a whole industry of recruiters devoted to placing graduates into suitable roles, so don't fret, there's definitely a job out there for you. Of course, there may be a higher amount of competition for certain roles, but determination and persistence can get you anywhere. On average it takes around 60 job applications to get an interview or two, but if you're still struggling to hear anything then perhaps you should consider getting your CV checked over, or downloading a new CV template.
Your university should offer careers advice and set you on the right track. They may even advise you on contacts they have so you can call up for an impromptu chat or networking events that you can attend to widen your horizons.
Always make sure you have thoroughly researched the company that you're sending an application to. Considering the amount of competition your application might have, it's best to be right the first time and show you have commitment to learning more. For instance, looking up potential colleagues on LinkedIn or finding their blogs online will be another point you can cover in future interviews and make you memorable.
Companies want to know about YOU
Reports have shown that the quality of applications that employers have received has improved. Graduates have proven to be adept at answering competency based questions but seem to falter when it comes to what motivates them! Beware of tricky questions such as "Where do you see yourself in five years time?" and "Why do you want this role with us?" as questions such as these cannot be blagged. They require preparation and a thought as to what your goals in life are. Once you have an interview set some time to sit down and go through as many possible questions you can think of. Make sure you know what you want and why you want it – if you can't explain why you want a job, why should they give it to you?
So there you have it, four simple pieces of priceless advice to get you on your way to graduate employment.
—-
Author's Bio:
Darren McCloskey is a freelance writer working within the recruitment section with the people of monster to help promote how employment agencies can help find engineering jobs
Thank you, Darren!
–ME "Liz" Strauss
Work with Liz on your business!!