by
Jack Samuelson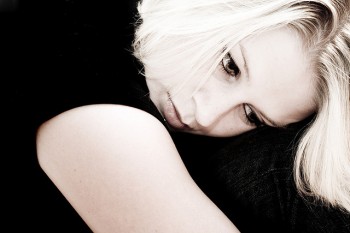 Depression is hard to diagnose, but the earlier symptoms are discovered, the better.
That is why a new study of Dr. Sriram Chellappan of Missouri University of Science and Technology could be a turning point in fighting depression. Dr. Chellappan and his associates found that students showing signs of depression use the Internet differently than other students.
Online Surfing and Depression. Is There a Connection Between Those Two?
According to Dr. Chellappan, his research could be a real breakthrough. That is because this is could be the first study based on actual Internet data, not surveys. Using surveys to retrieve the information about Internet usage was the main problem of previous studies. People usually forget the course of their online activity (especially if it was random), and even if they remember what they did — errors are common. Another problem is the so-called "social desirability bias" (i.e., the tendency to answer survey questions so they would be viewed positively by others). Using "real" Internet data gave researchers the advantage of analyzing empirical, undeniable, totally accurate facts.
The study itself should be considered as the first step showing new, possible ways in recognizing signs of depression (or other mental/social disorders). It was conducted on 216 Missouri students, collecting their Internet data for a month.
Students received pseudonyms so they would remain anonymous to the researchers. But first, all participants were tested for symptoms of depression. Having gathered and analyzed all the data, researchers found that the online activity of students with no signs of depression differed from that of participants with signs of mood disorders.
The differences in the two groups were significant.
Researchers managed to identify nine fine-grained patterns of online surfing that may indicate surfer's depression. Identifying nine patterns on such a relatively small group is a remarkable finding, showing how much our mental health can influence every part of our life and change the way we perform even the most mundane activities. A longer research could help better recognize symptoms of depression.
What are these differences?
Depressed students tend to surf online much more randomly, frequently changing sites and applications. They also are more likely to use file-sharing sites and services, chat online, send messages and emails, watch online videos and play online games. Which pattern really stood out? The randomness. Dr. Chellappan connected this finding with the fact, that people suffering from depression have trouble concentrating, which would help understand reasons behind such activity patterns.
How Would Knowing This Connection Help?
According to the Center for Epidemiologic Studies-Depression (CES-D) between 10 and 40% of all American students suffer from depression. It could almost be called an "epidemic". Findings of Dr. Chellappan's group could help deal with the pressing problem of depression among students.
This kind of study could help develop a new, effective tool to identify symptoms of depression. Software monitoring online activity could send an alert when Internet behavior patterns indicate signs of depression. It could also be installed in campus computer networks to help trained counselors detect students with mood disorders, and help them deal with their problems as soon as possible. I doubt that such software could be created before new studies are conducted on much bigger student groups. But the right idea is there, and it could only encourage further research.
If future studies confirm Chellappan's findings, it would open the doors to analyzing Internet usage patterns of people suffering from other forms of mental disorders — for example anorexia or schizophrenia. It might also give a strong push for studies on other groups with high risk of depression such as war veterans or single elderly people.
Why Not?
The only disturbing thing about this research is concern about online privacy. If it were possible to diagnose depression through Internet usage patterns, then eventually it would be possible to create a "psychological profile" based only on an individual's online activities.
Such profiles would be valuable for commercial companies and for public institutions. Employers could predetermine psychological profiles of future employees, and hire only those matching their expectations (or fire employees who showed undesirable psychological traits). Companies could tailor their advertisements for specific target groups (and those advertisements would work every time). To be honest – just the idea of an outside entity having my full psychological profile makes me a bit anxious. It seems Orwellian. But maybe I'm just paranoid – what do you think?
Author's Bio:
Jack Samuelson is a contributing author who writes articles on numerous subjects. He has a wide range of interests, and a soft spot for weird news and funny stories. He has been an insightful observer of the world but always tries to balance his commitment to serious issues concentrating on some less serious, funny news. You can find him on Facebook