A Soundbyte on Someone I Know
Years ago I was at lunch with a friend who said, "Every time I'm about to meet someone you know really well, you give me a mini-bio of who that person is. What's mine?"
Busted! I do that.
So let me tell you about Jason Falls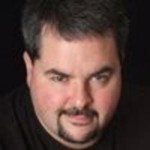 The short bio goes like this: Southern charm never looked so brilliant. Human never acted so real. Jason lives his ideals and his principles. If he says he'll be there, he's there in spades. We met the first time at SxSW. Our first conversation became the start of a friendship that has been filled with promises that have always been kept. I have the highest respect for that kind of integrity.
More than explorer, he lives his life and works his work with the best that he is.
The word Jason hates most is "ping." Don't "ping" him. Talk to him, call him, connect with him. He's the real thing.
Some recent Jason Falls brilliance:
For years now you've heard advice from social media evangelists that is counter-intuitive to a traditional marketing approach. Don't sell first. Relinquish control of your brand to your customers. Take your content to the customers instead of driving all activity to your own website. Build content around your customers, not your brand.
My tagline for Jason is Live what you believe and let the world see it …
Bet you have a great experience with Jason will you share it here now?
–ME "Liz" Strauss
Work with Liz!!