A Guest Post by
Rahil Muzafar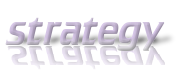 Which Is Best for Your Business?
When you are looking to setting up an online business (or any other business for that matter), there are two, totally different approaches that you can choose from, commonly known as "Inside Out" and "Outside In" approach.
Going Inside-Out:
You should know that you are taking the "Inside Out" route when you are trying to build on a business plan that you 'think' is profitable. Normally, it's not a plan that you have laid out after careful research and assessment, but merely an imitation of what other successful businesses are doing. In other words, you try to get hold of a plan, which has worked for someone else, and then try to replicate the exact same model while hoping for the similar success (or should we say, hoping against the hope).
Choosing Outside In:
On the other hand, an online entrepreneur with "Outside In" approach will start from the market, or customers to be more precise. They will start from trying to decipher what exactly the customers want, and then finding a way to bring exactly that product or service on table. Therefore, it wouldn't be wide off the mark if we say that a business with "Inside out" approach is basically a follower, whilst a successful "Outside in" approach will make you a trendsetter, which is an accomplishment in itself.
However, when we look at all of those new businesses popping up in the cyber world, we will see that more businesses are taking the Inside out approach, whilst very few are daring to opt for the Outside In. But before we disapprove of those businesses, let's have a well-rounded discussion about the pros and cons of both these approaches.
Finance and Budgeting:
As you can make out from the aforementioned descriptions, Inside out approach is more feasible when it comes to finances and budgeting, for the reason that you can easily go through different "success stories" and choose the one that suits your budget.
On the other hand, Outside In will require a more flexible budget, because your main objective is to fulfill the customers' need and come up with a product or service that doesn't fall short of their expectation. In an Inside Out approach, you will be more concerned about your own resources and restricted while taking business decisions, whereas Outside In approach wouldn't even allow you to start until you have arranged for enough resources that will let you deliver a good enough product.
Risk:
Outside In might come across as the more risky one, but then high profits are always a product of risky ventures. Besides, you are not really shooting in the dark. This approach merely requires you to try and comply with the customers' demands, so it is far from being a gamble but a well calculated risk, which will eventually pay off.
Convenience:
Inside out approach is clearly the easier route, especially on internet, where replicating a business is fairly simple and doesn't require much thinking. Lured by this handiness (that later turns out to be a trap), many people invest their time and resources in copying some successful business, which is precisely the reason why we see so many failures in the cyber space. In contrast, outside in requires research, lots of thinking, creativity, and problem solving skills to set the wheels in motion … quite difficult but then long term success is never an easy feat.
Long Term vs. Short Term:
Inside out doesn't always end as a failure, but even when you've achieved something, that is going to be a relatively short term success. You might seize some profits but you will hardly make it big, and as Dale Carneigi once wrote "The surefire boat never gets far from the shore". Outside In is the approach that promises long term success, mainly because you are required to continuously get back to the customers and adjust your business according to their demands and requirements.
Security:
Inside out businesses are the most vulnerable in the wake of some adversities like recession, or maybe in case of Internet businesses, an update in Google's algorithm. Outside in businesses are less susceptible because they always have their eyes on the external factors and they are ready to fine tune well in advance of some inevitable change.
Which approach have you seen used most often?
Rahil Muzafar
—-
This post was contributed by Rahil, who is currently working for sell a Marriott timeshare and cancel wyndham timeshare .
Thanks! Rahil!
–ME "Liz" Strauss
Work with Liz on your business!!
Successful-Blog is a proud affiliate of