By Mickie Kennedy
A solid quote can round out a press release or blog post in ways nothing else can. Not only can it encapsulate what you've been trying to say throughout the whole of your content, but if the quote is from the right source it can also add an air of authority to the piece. Not only this, but a well-placed quote from the right source can put a face on what may have otherwise been very dry material, and make the reader take notice.
But just throwing in a random quote from your CEO won't work. You have to be very careful with the quotes you use in your press releases for several reasons. Here are a few examples to give you an idea of what to do and what not to do.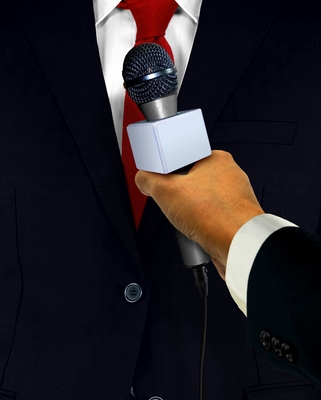 The Boring Quote
Ugh! This is absolutely the worst thing you can do. If your quote is dull, uninteresting, or otherwise pointless, it's dead before it's even left the ground. This is the textbook example of just inserting a quote simply for the sake of doing it:
"Our new Apple Corer 5000 will certainly core your apples, so you should probably buy one," says President Bob Yawnsville.
This quote says nothing, essentially – it's just there for filler. If the person reading your release doesn't stop reading right then and there, you're lucky. What's more, the statement is just a thinly disguised plea for a sale. It's not even a pitch. At least a pitch can be interesting.
If you're going to put a quote in, make it worth the reader's time.
"The Apple Corer 5000 uses brand-new coring technology invented in a lab deep inside the Earth's core while our scientists listened to metalcore. At Apple Town Inc. we fully embrace the word 'core' in all its uses, and we transfer this thinking to each and every corer we release," says President Ted McCool.
This quote does two things: it adds new information describing the mentality of the company, and it also gives a behind-the-scenes look at what goes into the products. It's not just slapped in there.
Bottom line: quotes should add their own unique angle and perspective to your content. Here's a trick. Read your piece with the quote, and then read it without the quote. Have you lost any information, any interesting context? If not, then it's time to get a new quote.
Controversial or Standout Quotes
Not to overstate it, but quotes have to be in your press release for a reason. This also goes for the actual content – if the material in the quote is there just for the heck of it, you're better off leaving it out. This goes doubly so for anything controversial or something you know will stand out.
For example, let's say that apple corer business has a rival that's been known to invest in overseas interests. They could call the rival out by attacking them for not investing in American interests with something like:
"We're extremely proud to be an all-American company, keeping our production and profits tied to American interests rather than shipping jobs and money overseas — unlike some other coring businesses I know," says CEO Jan Appleton.
See how that comes off as a little snarky? Even though it may sound a little snarky, going after your rivals is perfectly fine, and it certainly draws attention. Use caution and common sense, though. Going on the offensive for the sake of a few more eyeballs is going to do nothing but hurt you in the long run. Make sure you have a leg to stand on and some ground to defend before launching an all-out assault.
The same goes for outright controversial quotes, like using current events to make your point. Something like:
"The latest ebola outbreak only plays up the global need for higher apple consumption" says CEO Barb Corringstone. "If people were getting their fair share of phytonutrients and vitamin D from apples, the world would be a safer, healthier place."
Is this really necessary? Does it add anything or are you just trying to stir up a hornet's nest? This can truly backfire on you if you're not careful. Remember Barilla Pasta CEO Guido Barilla's homophobic comments on Italian radio? That sure did earn Barilla quite a bit of attention – but for a company that (a.) is famous for its penne and not its politics, and (b.) had previously expressed no opinion on matters more controversial than the proper diameter of campanelle, the attention wound up seriously injuring the company. So use your head.
As with every quote, make sure you're putting it in your content for a good reason, as readers can detect when you're being disingenuous. Bottom line: quotes should add their own unique angle and perspective to your content.
Here's another trick. Read your piece with the quote, and then read it without the quote. Are you needlessly going to rankle the wrong people for the wrong reasons? If so, strongly reconsider replacing your quote.
Do you often use quotes in your press releases?