Hope They Do Too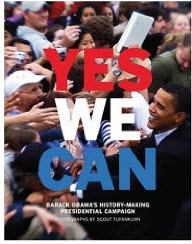 Last night at Open Comments we were sharing quotes. I came across one I like so much I posted it on Twitter as well. This is it.
Everywhere I go I find a poet has been there before me.
–Sigmund Freud
RobynMcMaster responded by sending me this: @lizstrauss You said "Everywhere I go I find a poet has been there before me." It gave impression you were inspired to write poem.
and so for Robyn, for Lucretia Pruitt, who surely would have written far better sonnet had she chosen to, and for all of us, I did.
YES WE DO!
When, in wonder of new life in my arms,
I looked upon my sleeping son,
And called angels down to keep this heart unharmed
To hold him whole, what fate might come.
Passing time finds a boy to his full height
Earth-tied like me, his world light years from mine.
Far from my mom's eyes on me at night
Audacious hope harbored also in her mind.
When I think upon changes in that short span
I forgive the broken promises and loved lost prizes
And hear a two-year-old's "YES I CAN!"
From White Houses to world spaces of all sizes

The awe of "YES, WE CAN!" is "YES, WE DO!"
Hope lives in places where they love their children too.

–E Strauss 01-21-09
Success requires work to realize that hope.
How will you begin?
–ME "Liz" Strauss
Work with Liz!!