By Lindsey Tolino
Sales gets a bad rap. It's kind of earned it.
We've all experienced pushy sales people – ones who didn't listen, ones who weren't trying to serve you, ones who were trying to pushing you to buy so they'd get their commission.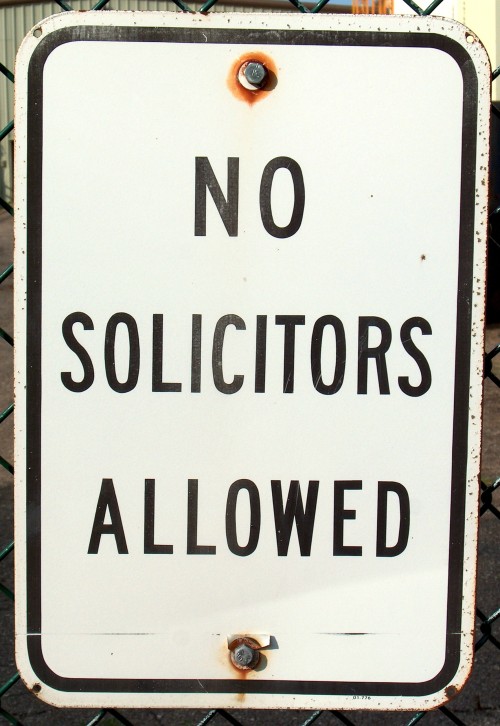 It's off-putting to say the least.
We've gotten sales really backward. It shouldn't be a pushy job. It shouldn't be dominated by sales people's self-interest.
Sales should actually be quite the opposite: Sales should be a position of servanthood.
Yes, you may be responsible to make certain quotas. But your job isn't to sell indiscriminately to hit quotas. Your job is to serve people.
Your job is to serve people by finding those who need your product, serve them by informing them about your product, serve them by respecting their decision to buy or not buy your product, and serve them being a resource after they decide to buy or not buy your product.
Things get all messed up in sales when you put your interests first. Potential customers can tell if you're selling just to make money. It's incredibly unattractive. Not only that, you create way more work for yourself than you need to.
You know it's better to have solid, consistent relationships with your customers than to be scrambling to find new prospects because you've treated past customers transactionally.
Yet, we tend toward transaction. Why? Why would we sell ourselves short of a solid relationship for a quick, one-time transaction?
It's ultimately not because we're selfish. It's ultimately because we're fearful. We don't trust the process. We fear that we may not have enough for ourselves. So we go out and try to make a quick sale to take care of ourselves, instead of trying to serve others. Our scarcity mindset pushes us toward putting our own interests above others'.
Let me explain. If you put a small pile of food in a field and release a bunch of dogs that haven't eaten in a week, there's likely going to be fighting over the food.
But, if I take away the food bowl from my pit bull while she's eating, she won't become aggressive or fight me. She's still interested in it. She wants it back. But she trusts me. She's fed twice a day without fail. She knows I'll give her food, even if I have to take it back for a moment because I forgot to put her medicine in it.
The first set of dogs have been conditioned into a scarcity mindset. My dog hasn't. The great news is, we're not dogs. We may have been conditioned into a scarcity mindset, but we can refuse to keep that mindset any longer.
We know that serving people is better for them and better for us in the long run. We can choose to sell to people out of a desire to serve them excellently and not out of our own self-interests. When we choose that, we create more sustainable relationships with the people we serve, which benefits us as well.
Refuse a scarcity mindset. Sell out of a desire to serve others. It's better for all of us.
Author's Bio:Lindsey Tolino is small business management consultant that uses her intentional creativity to make businesses better. She serves business owners with her words at ToBusinessOwners.com. Follow her on Twitter @LindseyTolino or connect with her on Google+.
Image info: Royalty-free image by Mark Brannan. (http://www.freeimages.com/photo/622720)