A Post on Web Identity by Sheila Scarborough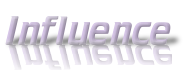 If someone wants to know more about you before deciding to do business with you, they do not want to have to sort out your all-over-the-place lifestreaming babble on Twitter or Facebook or your 3 different blogs (at least no one probably wants to dig through mine!)
They want to be able to go to one place and quickly figure out what you're all about.
The question is, in the fragmented social Web, which is the one site where people can go to find out what they need to know about you and your talents….and is that site an accurate representation of your various talents, skills and current interests?
I'll bet that place is not your personal Web site.
You know the URL I mean: www.YourName.com that you bought years ago, stuck into a basic site design template with a few links and a photo – WooHoo 2005! – and then ignored because you went off to start a blog (which was vastly more entertaining and malleable than a dumb old static Web site.)
Here's the problem….if you Google yourself, where does that website show up in the search engine results? If you're like me, it's at the very top, sometimes even above the blogs, LinkedIn profile, etc.
Your most disheveled online self is the first one that many strangers see. It's not only your digital bra strap showing, it's your pants on the ground!
Google my name, and the first thing that pops up is my clunky, unloved, ignored Web site that I set up to be a freelance print writer's portfolio exactly 9-12 months before I realized that I didn't want to be just a print writer. Since I've lost interest in the original purpose, I've lost interest in the site.
Sure, it is one-stop shopping for all of my projects and I do keep it updated, but it is a visual wasteland and I'm too cheap to spend any money on it. I'm embarrassed to include the URL on my business cards even though it would be easier for my customers to find me there. I have the URL in my standard email signature, but I often erase it before I hit "Send" because the blog URLs that are also in my signature are much more reflective of my best work "here and now."
This is absurd, but what can one do with the blasted things? There's probably a solid place for that site in your online portfolio, but you and I both need to figure out how it fits who we are and where we're going. The answer is to either suck it up and spend time/money on a redesign, or do something now to make it less embarrassing.
One possibility: why not turn it into a nice jumping-off point for your many endeavors? If people are going to show up at that URL, give them something nice to look at and then get them the heck out of there.
Steal this idea – and I probably will, too – a "business card" landing page on your personal name site that only exists to send visitors over to the real party. For example, look at Becky McCray's site. She has a (professionally made) welcoming photo on one page, with links to all of the other sandboxes where she works and plays. People can scroll down, pick one and launch.
Obviously, control your own domain name on the Web when it is possible to do so, then put a site there that is worthy of you. You've worked hard to have a respected name and reputation; ensure that your personal site reflects that as much as the rest of your online "house."
Is your personal Web site an embarrassing entrance to your online house?
—–
Sheila Scarborough writes at Sheila's Guide to Good Stuff , for Family Travel Guide and the Perceptive Travel Blog. She also covers drag racing for Fast Machines. Tourism Currents is what she'll be talking about at SOBCon this year. You'll find her on Twitter as @sheilas
As always, Sheila, I loved every word of it!
–ME "Liz" Strauss
Work with Liz on your business!!
Register Now!! for