A Guest Post by Louise Baker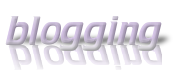 Let's face it – there's no aspect about your blog that is more important in the long run than its design. No matter how good your content, no one is going to want to read your blog if they can't get past the design. As blogging becomes more mainstream and advanced, design elements are becoming more and more flexible, allowing people to do whatever their imagination desires in terms of their blogs' layout. Unfortunately, this has led many bloggers taking the route of overcrowding their design. Two column blogs are considered to be the most streamlined and clean type of design, and there are many tweaks that can be made in order to optimize this layout.
Designing a two column blog is all about working as clean as possible. Blogs are like periodicals, and the idea behind this realm of design is to make the content as attractive looking and easy as possible to read, so as not to alienate any visitors. Since two column blogs are somewhat minimalist compared to 3 column blogs, you have a much larger area to work with regarding content. This will allow you to mess with font sizes and photo layouts until you come up with what you feel works best. Finalizing a design is all about trial and error, and often comes down to personal opinion. Regardless, it helps to have a few associates or friends critique your layout.
Since two column layouts tend to have less sidebar room than other types of layouts, the framework itself forces you to be minimalist, which is a good thing. Instead of crowding your sidebars with widgets, comments and the like, make an effort to design them to be as clean as possible. There are other areas on your blog that you can sneak in a few widgets, but you should strive to keep your sidebars clean.
Remember that the most important part of your blog is the content, but the design will determine how the content is viewed. Choose fonts, sizes and other variables that really seem to stand out to the reader. The design is not meant to be focused on. In fact, its main goal is to let the content shine while helping out backstage. If your design is clean, your content will pop. Take this into consideration and your next blog will look clean and professional.
Here's an example of a clean, well-designed two column blog.
_____
Louise Baker ranks online degrees for Zen College Life. She most recently wrote about the best colleges online.
Thanks, Louise. A clear path to information is so important to online learning sites.
–ME "Liz" Strauss
Work with Liz on your business!!
I'm a proud affiliate of