by
Robert Cordray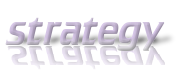 5 Ways to Increase Efficiency in your Company
In order to reach their goals, some businesses ask their employees to work longer hours. While this is necessary in some cases, you may consider an alternative approach: finding ways to be more efficient with the time you have. Smart work can increase productivity more than hard work. Regardless of your businesses product or service, there are many ways to increase efficiency. Consider the following 5 points:
1. Facilitate Teamwork
More gets done when people work together. Problems are more easily solved through collaboration. Create means by which people can work together. Don't deprive your employees of human interaction by isolating them in dungeon-like cubicles. While talking too much amongst employees can be a distraction when they get off topic, discussion can also spark ideas.
2. Reduce Travel Time
More time travelling in the car translates into more time sitting in your office. Some travel is necessary, but make sure it's productive. Instead of travelling to off site meetings or training sessions, consider using technology to communicate. Programs like Skype or Google+ provide formats for individual interviews or group meetings. Stay on top of new technologies and be willing to experiment with them. You may just find yourself with some extra time as a result.
3. Focus on Goals
In the trenches of daily work, employees can loose track of goals over time. Set goals that everyone is committed to. Then remind your employees of those goals periodically. You may even want to display those goals in a place where everyone can see them. Every time you perform a task, look at those goals and ask yourself if it will bring you closer to those goals.
4. Provide Opportunity for Feedback
Customers of your product or service know better than anyone what works well and what doesn't. Make sure they have an opportunity to voice their opinion. This can be done through a company blog, where you can engage customers directly. Employees also generally have important concerns. Weekly or monthly interviews, depending on the size of your company is one way to learn from them. Another option is an online forum.
5. Keep Employees Happy
When a worker enjoys what they are doing, they will be more productive. There are many ways to improve company happiness. Consider company outings, lunches, or parties. Provide means by which employees can release stress and relax for a moment. While these things may not seem to contribute directly to a company's goals, they will lead to better work from employees. Time listed these additional reasons why your employees may not be happy.
I remember as a kid being told a story about a fisherman. He played his flute by the ocean, hoping that fish would be lured by his song. When nothing happened, he put down the flute and cast his net into the water. He was amazed when he caught a net full of fish. Don't be like this fisherman. Take time to discover ways to improve efficiency in your company.
Author's Bio:
Robert Cordray writes about business, entrepreneurship, and living better at noomii.com. He has acquired over 20 years of entrepreneurship and business consulting. You can find him on Twitter @RobertCordray
Thank you for adding your insight, Robert!
–ME "Liz" Strauss