Finding and Upbeat Path and Online Strategies We Miss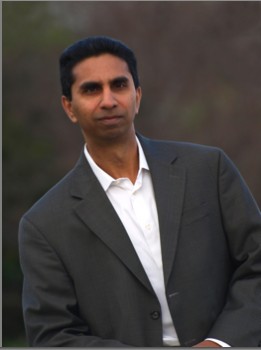 As you might recall, I've known Rajesh Setty followed his wisdom for many years. He started his writing as a child in India at the young age of 9 and published his first book by the time he was 13.
I interviewed Raj the first time when he released his book Beyond Code. You'll find the five days of our conversation introduced here.
This year I had the honor and the pleasure of being part of launching his new book UpBeat Now! at our SOBCon09 conference in Chicago. I'm more than delighted to share it here with you now.
This is the second part of the conversation we had …
Hi Raj, Now that we've found "the trap" and unfinished projects that befall us. How might online entrepreneurs use "the discipline" to get on an upbeat path?
For me, the discipline required for online business is like the discipline you require in any other business – probably a bit more, actually.

If you think about it, even when you are NOT solving a real problem, you might get a lot of people interested in your online business. It does not mean that they are willing to transact with you.

Add to that – the threat of competition from new players and incumbents.

Add to that the fact that people really don't want to change easily.

Add to that the fact that somebody will offer the same (or stripped down version)of your service for free.

Add to that customers and prospects requesting features day in and day out feeling entitled.

Add to that the fact that one small bug gets blown out of proportion via blogs and forums.

Without discipline, one can get carried away and focus on everything except making their customers WIN in a big way.

The way to stay UpBeat in an online business is simply to make rockstars out of your customers. If they win, they will make you win.
Which part of strategy do online business builders seem to miss most often?
Creating the right ecosystem for their business.

Online or offline, without a solid ecosystem, businesses cannot scale. It is easy to miss that as you may not notice the need for a solid ecosystem in the initial stages of the online business.
If you could suggest one action that would make a difference in most online businesses what would it be?
Listening without filters

Most often, we listen with our filters and think and assume what the customers "might" want. If you simply "listen without filters" you will notice that customers and prospects will share their trials and tribulations, what they like and dislike about the product, what problems do they want to solve with your product/service, their wishes and their wants.

if you relentlessly focus on your customers, you will win sooner than later – listening without filters is the first step to do just that.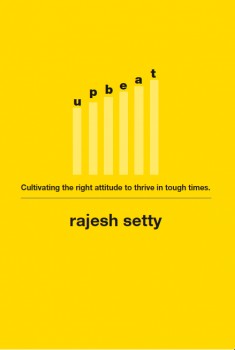 Raj, what you said in just these five short questions today and Wednesday has been a primer on how to steer clear of some pretty serious business faux pas.
This only a taste of the insights and wisdom you've pulled together in your book!
I so recommend everyone should buy UpBeat Now!
Thanks Raj! Talking with you is always a pleasure!
–ME "Liz" Strauss
Work with Liz on your business!!