Todd Hoskins chooses and uses tools and products that could belong in an entrepreneurial business toolkit. He'll be checking out how useful they are to folks who would be their customers in a form that's consistent and relevant.
Cool Tool Review: Eventbrite
A Review by Todd Hoskins
Months ago, we looked at Plancast, a great tool that has gotten even better. Plancast allows you to share and learn the events people are planning on attending.
What if you want to plan an event yourself? Eventbrite remains the leader in planning, promoting, and managing your events, especially if you are going to charge a fee.
I love Eventbrite for a few reasons. First, it's well-designed – it does exactly what you expect it to do. Second, it allows you to collect funds without needing to use a third party. Finally, it takes just minutes to set up an event, email attendees, or place a widget on your site.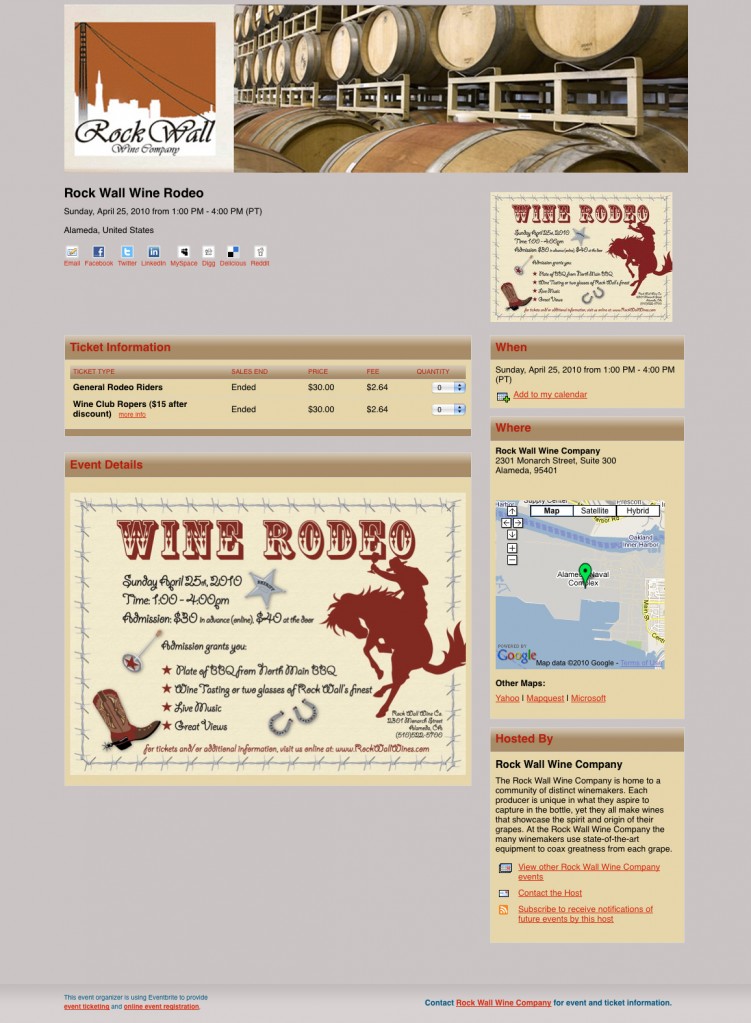 The one downside I've experienced is that the search engine results could improve. It makes sense to list the event on GarysGuide and Upcoming as well, in addition to Plancast, Facebook, and Twitter. Eventbrite can be used for setting up registration, than the other services become marketing tools to direct traffic to Eventbrite.
Summing Up – Is it worth it?
Enterprise Value: 4/5 – Even if you have registration on your own site, an Eventbrite page should be set up
Entrepreneur Value: 5/5 – The small cut Eventbrite takes for paid registration is worth avoiding the hassle
Personal Value: 2/5 – Family or class reunion? Sure. Maps, contact info, attendee list – it's all there
Let me know what you think!
Todd Hoskins helps small and medium sized businesses plan for the future, and execute in the present. With a background in sales, marketing, and technology, he works with executives to help create thriving organizations through developing and clarifying values, strategies, and tactics. You can learn more at VisualCV, or contact him on Twitter.