Even the Humblest Star Still Shines
A writer makes meaning by giving thoughts structure and expression. Whether we write to inform, entertain, or inspire, we hope our message will leave the page or the screen to be received in a reader's mind. It's no easy thing to connect simple words in ways that have life and meaning. It can seem that we're at the mercy of an unfriendly muse who is stingy with ideas and generous writer's block. That's just not so.
Writing isn't the luck of ideas. It's work. It's also knowing how to access ideas.
A photographer knows that the best light will offer the opportunity to shoot the fabulous picture. A composer knows that the right sort of silence will allow him or her to hear music no one's heard before. In the same way, writers know that making room to think makes masterful writing is easier.
We write best when we have room to think long, deep thoughts.
Self conscious and selfish ideas need small spaces to thrive. Stressed and cranky tones and sloppy logical fall away when we give ourselves room to think. Our minds can't hold fear and think long and deep and wide at the same time.
Thinking long thoughts is like deep breathing or stretching with a yawn. In a writerly way, it's a shot of oxygen to our creativity.
Put on music on to write or sit with the sounds outside your window. In some way give myself room to listen. Wait for the words and ideas to fill the space where you are.
Listen for a rhythm. Thoughts will start occuring. Listen until they do. When they do, the words come on their own. Those words will sneak past your internal editor.
Think those long, deep, and wide thoughts. Then write with abandon. Now that you can see what you're thinking, take away all of the words your readers don't need. You'll know when you feel the ideas lifting themselves up — they're the ideas that you want to read over again because they say something right and well.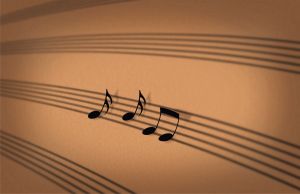 Whether you're writing a blog post, a business plan, or love letter to your worst critic, if you want your words resonate — to lift themselves off the page — give yourself the space and oxygen.
Do you think that time and space when you write make a difference in how your writing is received?
–ME "Liz" Strauss
Work with Liz!!
image: sxc.hu