Off to the Island We Go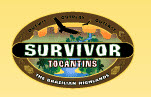 I was still a young pup when I discovered the key to conferences. It doesn't matter what industry you're in. They're arranged, funded, and attended by people. People at conferences seem to fall victim to the same behaviors. By the end, the folks leaving can look like they've lived a season of Survivor — Take for example this recent conference: Survivor SxSW Austin.
People were off to the island of Austin. Soon enough SxSW castaways realized that their ties to home were gone. We started saying hello; finding common ground; seeing who had a SxSW badge, forming our teams. The people of the town, the people of restaurants, the people in the cars, cabs, and hallways become like so much scenery — we only interacted with them when we needed essentials — food, clothing, and shelter (well, mostly food.)
Survivor SxSW became Reality 2.0. Anticipation was high. Possibilities were higher. Intentions and expectations were everywhere. "Do everything" looked like the only option between now and home. Survival required focus and follow through in the alien environment that only a huge conference can be. The folks who came without training were at a serious disadvantage.
The 3 questions on the Survivor site were heard throughout the week.
Who's most under-estimated?
What's the wildest moment so far?
Which castaway seems most out of their element?
Who would be left standing at the end of a week?
It's easy to feel alone. No one gets automatic immunity. You have to find your own.
The Castaways
Huge conference after huge conference the cast doesn't seem to change. Let me introduce you to the folks I always see. They were there last year … but like a new season of Survivor, they seemed to be the same people with different names.
The first timer: She was glad to be there and overwhelmed that everyone knew what she didn't — that just because you know 100 people at the same conference, it doesn't mean you'll see any of them. She's was soon wishing she'd come with comfortable shoes, with a plan, with a friend to keep her company.
The up and comer: He went for the win. In a few hours, everyone knew him. He was networking until the cows came home, or at least back to his hotel. You'll know him by the number of flickr pix that you find tagged with his name. Do you have a copy of his book? Wait, he hasn't had time to write it yet.
The information junkie: Her head was in the panels. She could quote chapter and verse of the keynotes and blogged every question. Her program was worn to shreds from handling by Day 2. She exchanged cards with every speaker, but didn't really have a conversation the entire week.
The party monkeys: Each morning they built alliances on the list of parties they'd attend that evening. The next day they spoke slowly about how long the lines were. They lost their voices and their hearing by bits with each new sunrise.
The rockstar: She showed up for appearances, did her gig, smiled at fans, shook their hands, and disappeared almost as quickly. She might have gotten off most easily because her unreal fame fits the unreality of the conference with a resonating rhythm.
The social jockey: He decided what to do and which people to spend time with based on whether they add to his visibility. You know your star is rising if his kind spoke with you this year.
The sponsors and the sponsored: They worked their butts off and hardly had time to talk. They made everything happen. When they had downtime they talked business or partied like the attendees.
The camera crew: The camera crew was busy with their cameras. They are not allowed to interact while the cameras are on. They'll experience the conference when they look through their flickr accounts.
The pros: They treated the conference like a Twitter stream — taking part in what they found valuable, letting the rest go by. They did business. They attended some sessions and events. They skipped others for quality conversation. They got sleep every night. They kept their feet on ground and their thoughts in perspective.
Lots of regular folks were there too, by Day 4 they were easy to identify. They were the ones who were still awake and itching to find their own pillow. A Survivor Experience can wear on the most grounded psyches. These are the folks who disappeared from the interwebs when they got home.
How to Find ADOS Immunity at a Huge Conference
Lots of great things happen at conferences. SxSW is outstanding for what it offers –incredible opportunities to expand your network and constant input to move your thinking to new levels. You'll meet great people and if you try, you'll get a chance to know them. To be successful, you need to find immunity to an extreme case of ADD that someone called ADOS — AD-oooo shiny.
Five ground rules will help.
Build your network before you go. Meet people via email and telephone long before you get to the "island." Huge conferences are more valuable if you already have a connection to the people you're going to meet. You'll also find that more of the meetings that you plan will actually take place.
Invest in a goal. That will give your conference a direction and a basis on which to make decisions about what to do next when unexpected opportunities jump in front of you.
Only plan 3 – 5 things each day and be lethal about getting those done. Interruptions and opportunities to explore people, places, and conversations will be everywhere all day long. If you find you have time to do more than you planned, you'll be ahead of the game.
Make time for at least one important conversation daily. Go to lunch with smart people. Talk about smart things. A week of continuous small talk can make any person feel shallow, insecure, and a little lost.
Make time for sleep. Don't think you can do everything. No one will notice if you missed that third party on Tuesday. Everyone will notice if you look a wreck and can't think by Day 3.
Those few strategies can help keep your balance. You'll accomplish your goals, get a return on your investment, and learn plenty from just being there. You'll head home a Survivor, feeling like the tribe was worth every minute you spent in their company.
What do you do to survive huge conferences?
–ME "Liz" Strauss
Work and network in a small quiet space with a dream team.