By Terez Howard
Love Is a Natural Thing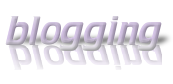 I blog because I love to write.
That makes blogging as natural as breathing for people like me who enjoy feeling a computer keyboard underneath their fingertips. But even for bloggers having an affair with writing, blogging can become a chore. How?
A freelance writer who blogs for a business owner does not particularly relish the idea of writing about chicken coops week after week. A business tips blogger might find she has to include financial advice in some of her posts since finances are a top priority among many businesspeople when numbers are one of her worst enemies. Incorporating financial anything would be drudgery for me.
So what can a girl do to build a love for blogging?
Write what you know.
It's not a secret. It's not earth shattering. It's the truth. You write about what you know. Take your life experiences and everyday happenings and regurgitate them on a blog post.
I'm not saying to give a play-by-play account of what you do during the day:
This morning, I woke up and made the bed. Then, I went into the bathroom to shower.
No. Don't do that, and don't do this:
After I got into the bathroom to take a shower, the toilet seat was up again! My husband still doesn't know how to put the seat down. We argued for hours, and I left the house for the rest of the day. I might not go back.
The first example is boring. The second example is too personal. Strike a balance. Be entertaining enough and personal enough, while sharing helpful information. Like this:
After another marital disagreement (we all have them, right?), I considered what it would mean to the female population if our men actually followed our advice. So I asked myself, 'How would I best respond to an unwanted suggestion?' Presentation is everything.
Apply what you know
You must research your topic if you're writing in foreign territory. Use experts and authorities for your sources. When appropriate, cite your these specialists as your sources. And remember, you are producing your own distinctive work, not a copy cat article.
Then comes the fun part. Make your blog your own. There are hundreds of blogs about cooking. I recently saw an ad about a woman who blogs about cooking and doesn't cook. She writes super simple snack recipes. She is unique.
Your blog might not be so one-of-a-kind, but each post can stand on its own as original if you parallel what you know with what you write.
"But I don't know anything."
That's just lazy. Either you are not thinking, or you are not working to know anything. Look around. Literally, look around. Go ahead.
I see a computer. I could blog about which computers offer programs that cater to writers. I see various piles of papers. I could blog about organizing these papers or why these piles are already organized. I see an enormous bookshelf. I could write a blog comparing the writings of my favorite author, Langston Hughes, with my own writing or get tips from this multi-talented writer.
Those ideas are the ones that are in front of my face. Walk through your house. Think about your family and friends and their interests. Recall your everyday activities to mind and apply them to your blog.
Maybe blogging isn't love at first sight for you. Look at blogging through a mirrored lens to cultivate a love that could grow into a lifelong relationship.
What one thing about blogging could make you fall in love with it?
—
Terez Howard operates TheWriteBloggers, a professional blogging service which builds clients' authority status and net visibility. She regularly blogs at Freelance Writing Mamas . You'll find her on Twitter @thewriteblogger
Thanks, Terez!
— ME "Liz" Strauss
Work with Liz on your business!!
Register Now!! for