Where Do You Start?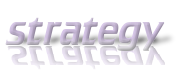 Starting a new business is a big decision, which has to be taken with much thought and diligence. No two years are the same and with changing trends one has to be vigilant enough to tap the right business opportunities at the right time.
The year 2012 is the year of the retail business, personal care, hospitality and education. While these are not the out-of-box industries that seem to be providing good potential for growth, but it is the way one propels their business using the right techniques catering to the modern times. Success lies, not in what you sell, but how you sell it. Here is a brief overview of the top five industries to start a new business:
Health and wellness: a healthy lifestyle is something which every one aspires for. The health and wellness industry covers a large domain including healthy eating, fitness centres, fitness consultancy, personal grooming, care of the elderly and to an extent hospitality. Consumers are growing aware of what they are eating, the sources of their food, keeping fit by visiting gyms and fitness centres, consulting with yoga gurus and experts and even opting for stress management activities. All these areas of health and wellness offer opportunities to start a new business.
You could start a franchisee that offers healthy snacks or open up a fitness centre or a gym. If you are good at providing consultation, you can go for a health and fitness centre with expert consultants offering tips on healthy and nutritious eating. The corporate sector too is urging its employees to be more fit, healthy and stress-free, which means that you can introduce wellness plans for the corporate sector.
The beauty industry: trends are indicative of the fact that the beauty industry is a growing sector and so it has made the list of the top five industries to start a new business. As per the surveys conducted worldwide, it has been seen that consumers have more disposable income, allowing them to spend more on personal grooming and healthcare. For this reason, there has been a surge in beauty salons, spas and centres for beauty treatments. Barber schools and cosmetology are the growing sectors in this industry with more and more people becoming interested in looking and feeling good.
Clothing industry: clothes have always been a favourite with women. However, with the new trends pouring in, it is seen that even men are getting more particular about the way they dress up. For this reason, the clothing industry along with the clothing accessory industry is a very good area to tap into when looking to start a new business.
Education: with increasing globalisation and the need for highly trained and skilled professionals all over the world, education has come to the forefront as one of the top industries to start a new business. Whether it is a business school, language school, a trade school or an educational consultancy, you are sure to receive a very good response.
Food industry: with recession almost gone now, people have higher levels of disposable income. This means the capacity to spend on healthy and organic foods and snacks has increased. Taking up franchisees of a frozen yogurt, healthy snacks, organic foods can be a way to start a small business.
So, if you are interested in starting up a new business, one of the safest bets would be in one of these mentioned industries. However, these are only 5 of the many industries out there. So, if these don't take your fancy, there is a plethora of other industries to choose from.
—-
Author's Bio:
Working as business & finance analyst in Brisbane, Jim is very much interested in management consulting for finance projects. He writes about new challenges coming up in next year's in the industry. You can find more information at bsbdc.com or follow Jim on Twitter at @JamesForrest8
Thank you, Jim!
–ME "Liz" Strauss
Work with Liz on your business!!