With social media and social networking everything changed.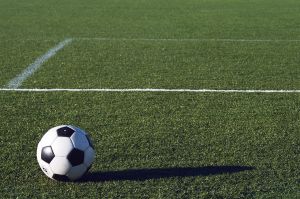 Some say the playing field is leveled. I'm not so sure that's the analogy. First of all it's not a game. What's happened is that everyone who has a voice has a chance to put their signal into the stream. Whether it's a blog, Twitter, Facebook, LinkedIn, or the smallest, most targeted social site you've ever seen, every business needs to seek out where our customers are and start talking with — not to — them.
Why? If we're not talking to them, something else is happening …
maybe someone else is telling their version of YOUR story.
maybe folks are saying things you could be learning from.
maybe no one is saying anything about you at all.
How can we improve that situation? Certainly asking people to say nice things about us might be one way, but it's not the best way to start.
Social networking is best when we learn, listen, and engage — telling great stories other people and businesses (not about ourselves). Find good things that great people and businesses are doing. Find people who are making strides doing things that relate to what you do. Help those doers tell their valuable stories. People will notice.
The best form of networking is telling folks about the great people you know and what they are doing. Sharing the news of cool people is a great way to show our own values.
What cool people can you tell me about today?
–ME "Liz" Strauss
Work with Liz on your business!!
I'm a proud affiliate of