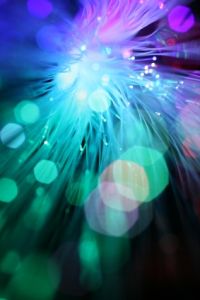 by Patty Azzarello
Imagination
Many things set highly successful people apart, but the one I want to talk about here is where they get their good ideas.
Short answer: everywhere and from anyone!
One of the most critical factors in creating big success is Imagination.
What if the thing that will create your biggest success is something you haven't thought of yet?

What if the best solution to the problem you are working on is something you are not likely to think of?

How will you think of it?
Learn from everyone
Highly successful people are always ready to learn from anyone.
They seek out good ideas everywhere, all the time, and when they find one it doesn't matter if it comes from a highly paid consultant, a board member, or the person that comes in to clean up the catering after lunch.
They recognize good ideas, they adopt them, and they thank people for them.
This generosity, appreciation and acknowledgment makes people want to help them.
So, they have a bigger and much steadier source of good ideas than people who either don't think they can learn from others, or refuse to acknowledge when they do.
I have worked with many people whose ego prevents them from every saying, "Wow, that's a good idea, I never thought of that, thank you".  These are not the people whose careers are soaring.
How are you building your pipeline of good ideas?
Here are some things you can do:
Create a habit of talking to people before you get to the end of the process of what you are doing, or before you feel like know all the answers.
Start conversations assuming you know LESS than the other person. Even if you are certain that you know more, take some time to listen anyway.
Catch yourself from saying, "We tried that already" or "We already thought of that" – that shuts off the flow.  Instead ask, "In that case, how would you deal with this complication?"
Talk to people you don't ordinarily talk to.  Ask them them what they think about – you'll be surprised how many new ideas this will generate.
Ask around for people who do similar work and seek out best practices – this is a great way to ask for help without looking like you don't know what you are doing!
Specifically seek out people who think very differently from you and meet with them regularly to discuss your work, your plans and your goals.
My most inspiring successes have almost all started from the ideas and encouragement of others.
They were things that were not in my imagination before someone else helped put them there.
It doesn't matter where a good idea comes from.  Just be sure to put yourself in the stream and recognize them when they come along!
Follow Liz!
Liz Strauss is one of the most prolific share-ers of ideas I have ever encountered! As a start on your idea bank. Follow Liz!
What about you?
Do you have a story about something you were able to accomplish because someone helped you with your imagination? Do tell! Please share in the comment box below.
—–
Patty Azzarello is an executive, author, speaker and CEO-advisor. She works with executives where leadership and business challenges meet. Patty has held leadership roles in General Management, Marketing, Software Product Development and Sales, and has been successful in running large and small businesses. She writes at Patty Azzarello's Business Leadership Blog. You'll find her on Twitter as @PattyAzzarello. Also, check out her new book Rise…
Successful-Blog is proud affiliate of