We've all met her.
She's neck-deep in work commitments, taking care of a family, trying to stay in shape, and writing a novel in her spare time.
She looks like Wonder Woman from the outside, but if you look closer, the costume is frayed. If anyone says, "hey, let me take care of that project for you," she grits her teeth and says, "no, I've got it."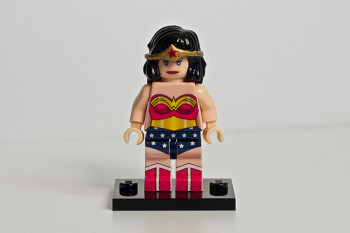 Pew! She responds within seconds to an email.
Pew! She figures out how to fix the dryer from a YouTube video.
Pew! She cranks out a presentation deck for a new customer.
Maybe she fears exposing that she's not invulnerable. Maybe she is terrified of anyone finding out she doesn't know everything.
Hey, guess what? Cat's out of the bag.
You can't do everything yourself.
You don't know everything.
You haven't experienced everything.
I just returned from a fantastic event, the GeniusShared retreat in Chicago, where a group of less than 30 smart, connected people gathered to help each other work on their dreams/businesses/passion projects.
The key to success for the retreat was the willingness of every person in the room to publicly share. All were willing to accept input, ideas, and perspectives from the others in the room.
Unless you're willing to reveal your vulnerabilities to someone else, you will never be able to progress toward your goals. It's the first step toward being a leader as well. Effective leaders always seek out those who are smarter, stronger, more experienced than they are.
Leaders accept help from others with grace and gratitude. They offer help to others freely.
When someone looks you in the eye and says, "how can I help you," do you have a good answer ready? Can you accept with an open heart?
When was the last time you asked someone else, "how can I help you?"