h4> by
Amanda DiSilvestro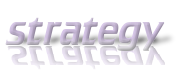 Why Conventions and Conferences Are Worth Your Time
One of the most important things you can do for your business is continue to be informed -— learn the strategies of the top industry leaders, keep up on the latest news, and do what you can to understand how Google works and how you can improve your company website. Knowing what is buzzing in your industry, the Internet landscape, and the overall economy will help ensure that you're prepared for anything. One key way to make sure that you are present and informed about your industry is to attend quality seminars, conferences, and conventions.
Unfortunately, many companies are still not taking advantage of all that these meetings have to offer. Attending conferences takes time, energy, and money. Business owners are typically so busy that they barely have time to go home and be with their families let alone attend a conference, so it simply doesn't get done. However, most business owners who do attend one to two conferences per year find them to be extremely valuable for a few reasons:
You make great connections.
Speakers usually give advice from experience, so you can learn from others' mistakes.
Conferences often discuss strategies and tactics that are new to most.
Typical question and answer sessions allow you to make the experience personal.
Customers and clients love to hear that you've been to a conference with some of the top industry leaders. It proves to them that you are just as authoritative as those popular names, and it proves that you have the same information at your disposal as they do.
The important thing about attending conventions is making sure you attend the right conventions. Try to go to a convention or seminar that has a good reputation and has been going on for a few years. There are conventions that occur in all different parts of the U.S., so chances are you will not feel as though you need to travel to attend.
Top 5 SEO and Social Media Conventions Left in 2012
Some of the most popular conventions occurring in 2012 revolve around SEO and social media. These lessons can transfer over into every industry and work for any company with a company website. Fortunately, there are still a few left in 2012:
1. Event: SES Chicago; Date: Nov 12-16; Location: Chicago, IL
This is by far one of the most popular and talked-about SEO events of the year, and it's coming up quickly! A great variety of industry leaders will be speaking at the event, and there are so many different seminars that occur that you can really pick and choose what you need to learn about the most. People come from all over the world to go to one of the many SES conventions, and Chicago is the last one in the U.S. this year. Prices differ based how many different presentations and/or workshops you want to attend (you can also get a discounted price if you sign up early!).
2. Event: Search Marketing Expo (SMX); Date: Oct 1-4; Location: New York City
This convention has workshops including International Search Summit, aimClear Facebook Marketing Intensive, Advanced Adwords Training, and Bruce Clay SEO training. Danny Sullivan of Search Engine Land is the co-chair of the event, so you know you're getting top information and a personalized experience. If you sign up before August 31 you can earn Early Bird specials, which will save you an average of $150. The price will depend upon whether you're looking to attend the entire weekend or just one day, so you can click here for more details.
3. Event: Pubcon; Date: Oct 15-18; Location: Las Vegas, NV<.h4>
This is another one of the most famous seminars for small businesses because it offers very specific information about technology and how you can use technology to your advantage. Many attend this event only to attend what is called an "interactive site review," which is where you can talk with several industry leaders about your website specifically. This isn't something many conventions of this size offer, so it's a huge benefit. If this doesn't interest you, Matt Cutts of Google will be speaking, so have your questions ready! There is a huge range of prices, so visit the Pubcon website to decide which itinerary is right for you.
4. Event: Under the Radar; Date: Nov 15-16; Location: San Francisco, CA
Despite the name, this convention has been around since 2003 because it is always so successful. According to the Under the Radar website, 67% of their presenters have gone on to raise funding or be acquired by top names like Google, Yahoo, Cisco, BT, Microsoft, Twitter, Fox Interactive, and more. Naturally, hundreds attend this convention to follow in their footsteps.
5. Event: Content Marketing World; Date: Sept 4-6; Location: Columbus, OH
Many of the conventions discussed above are very broad and allow you to choose different seminars you'd like to attend. Content Marketing World, on the other hand, is very specific. This convention is all about SEO and content marketing, which is something that is becoming increasingly important for companies looking to improve their SERP ranking. Visit the website to learn more about prices and options.
**Bonus Event** SOBCon; Date: Sept 28-30; Location: Portland, OR
I know I said this was a top 5 list, but I couldn't leave out the convention coming to you from our own Successful Blog. This seminar is full of interactive sessions and features some of the top industry leaders, including Liz Strauss. The conference is mainly focused on starting a business or re-starting your business. With so many looking to go in a new direction for the New Year, this is one of the best conventions to attend. You can sign up now by visiting the website.
I tried to find conventions that were spread out across the U.S., but there are certainly more to be found. Do you know of any great SEO or social media conventions in your area? Would you go back again? Let us know in the comments below!
Author's Bio:
Amanda DiSilvestro gives small business and entrepreneurs SEO advice ranging from keyword density to recovering from Panda and Penguin updates. She writes for Higher Visibility, a nationally recognized SEO consulting firm that offers online marketing services to a wide range of companies across the country. Connect with Higher Visibility on Google+ and Twitter to learn more!