What Sort of Expertise Does a Social Media Expert Need?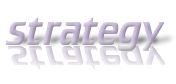 Social Media Marketing budgets are on the rise. It's been said that as many as 86% of Companies are planning a Social Media Marketing Bump this year. And social media job listings aren't so hard to find anymore.
In 2010, a new job role of Social Media Director became quite the thing. It was given many names and a wide range of job descriptions. Although on a whole we humans have gotten good at being social, those in social media roles need more than expertise with online tools to lead a company's direction successful on the social web.
Now, years later, we realize that any role on a social media team is about change: changing relationships, changing technology and change management in times of every more rapid change.
10 Crucial Roles of a Social Media Director
Macro and micro businesses get stuck in process models that they've outgrown, but keep using. Fear of change, love of past success, bias that interprets history in our favor leads us to repeat and re-imprint bad or outdated behaviors in our organizational brains.
To pull that off, a social media director needs to be role model, leader, learner, teacher, guide, friend, entrepreneur, but even more than that. If you want a company to embrace the social web, champion these ten roles as an action plan …
be a role model … listen first; communicate authentically; don't control the conversation (and choose wisely those you refer)
become a fan … fall in love with the brand and its customers to protect its heritage and legacy
be a follower … get to know the people who work there to find the champions and learn how the culture moves, learns, and thinks
be about ROI …. study the business to protect it financially
be a connector … work toward open silos so they communicate internally at light speed
be inclusive … enlist marketing and PR to help build a strong, consistently authentic voice between the business and its customers
be strategic … write a strategic plan of goals and measurements based on customers that naturally support growing product offers, strategic relationships, and the customer base
be focused … choose online tools, tests, and tactics after you have the goals
be innovative … integrate social business online and off
be a community builder … make it look easy, fun, and meaningful
If you look inside those ten points you'll see that the job really calls for about ten roles — strategist, change manager, brand manager, a marketing manager, a community builder, a campaign manager, a cheerleader, a business developer, a corporate trainer, and a social media professional who can use quantifiable social media data, tools, and measurements.
Last night, 1700+ Retweeted a Mashable Post about the 15,740 social media experts on Twitter. I can't help but wonder whether all 15,740 are up to all ten of them.
Bet you see even more roles and action steps that I've left out. I'd love you to add your additions here.
–ME "Liz" Strauss
Work with Liz!!
Buy the Insider's Guide. Learn how to write so that the Internet talks back!
I'm a proud affiliate of