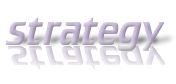 Watch a small child learning about the world. See a bundle of questions.
Watch a great listener, and you'll see the same thing.
Children learn how to tell a shoe from a sandal from a sneaker by asking questions and constructing new models.
A great listener is curious about the person who is talking, curious about the information, curious about how the ideas fit together, and why they are of interest to the speaker.
So is a great brand.
Curiosity is easy. It's sexy and attractive.
Curiosity is key to constructing meaning.
We move from the known to the unknown most easily by asking questions; listening to answers; and adjusting the model of what we already know.
Imagine doing the same thing to get closer to how your customers think. Curiosity that challenges our models has real value to understanding what we know and what we only believe. It also establishes relationships that opens communication so that we keep learning more nuances and details that take relationships deeper and fill in meaning.
Just a few curious questions can
form a bond between speaker and listener.
give conversation focus.
demonstrate value and respect people we serve.
telegraph self-confidence, integrity, and trust.
Genuine curiosity draws people into a conversation.
AND curiosity is contagious. If your brand is curious about people, they'll become curious about you.
Curiosity might have killed the cat, but curiosity builds brands.
Where does curiosity fit in your strategic plan?
–ME "Liz" Strauss
Work with Liz on your business!!
Successful-Blog is a proud affiliate of