by
Adria Saracino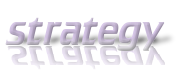 Meetings are often cited as being unproductive – either because they run on too long, are unfocussed, fail to result in actions – or indeed just because you find yourself attending so many of them you haven't got time to get any actual work done.
Fortunately help is at hand – Simply Business has pulled together this productivity infographic detailing solutions to common productivity problems with meetings:
Want to keep your meetings short, on-track and productive? Check out our tips below:
Do you feel like meetings are a waste of your time?
Marissa Mayer from Google holds an average of 70 meetings a week – so you can be sure she knows how to run meetings effectively – check out her tips:
Set an agenda ahead of time which outlines what needs to be discussed and accomplished within the meeting.
Ensure someone is taking minutes and capturing actions.
Micro-meetings. Mayer slices longer meetings into 5-10 minute segments to discuss specific projects. This keeps even longer meetings tightly focussed and on-time.
Don't politic, use data. This is particularly pertinent when looking at design. Mayer doesn't believe in making decisions based on 'likes' and 'dislikes' – instead data/metrics should be used to make decisions rather than personal taste or gut feel.
Do all meeting attendees come away with defined actions?
If not, they probably didn't need to attend! That point aside, the prompt circulation of meeting minutes is critical. Apps like Minutes.io allow you to quickly take and circulate meeting minutes plus it works online and offline.
Everett Sizemore from SeOverflow likes to do a quick round up at the end of a meeting:
"A meeting strategy I often use is to sum up deliverables at the end. I don't speak out everyone else's list, but I always reiterate what it is that I am taking away as a responsibility. I have found that other people in the meeting generally follow-suit and before long it becomes the norm. Something is wrong if you regularly have meetings from which nobody leaves with a clearly defined to-do list."
Are your meetings too long?
Try counting down the remaining time with a stopwatch – that's what they do at Google. Or if you need to send a more powerful message check out C.O.M.A.. This app calculates how much your meeting is costing your company – ouch! Alternatively you might try initiating stand up meetings instead. Yep, that's right, no more sitting comfortably around a table. With everyone standing the length of meetings drops drastically as no one wants to stand around for long.
Do you waste time traveling to meetings?
Sure meeting face-to-face is great and you'd never want to do away with meeting in person entirely, but do you really need to spend quite so much time on the road? Think about how much more you could get done if you weren't spending time traveling to and from meetings.
Make use of tools like Google Hangouts or Skype video chat to get that face-to-face meeting vibe without the traveling.
Got some tips of your own to keep meetings productive? I'd love to hear about them via the comments!
—-
Author's Bio:Adria Saracino is a marketer and blogger. When not consulting on business strategy, you can find her juggling fitness, graphic design, and writing about style on her personal fashion blog, The Emerald Closet. Follow her on twitter @adriasaracino to stay in touch.
Thank you for adding to the conversation!
–ME "Liz" Strauss
Work with Liz on your business!!