IRRESISTIBLE BUSINESS: A Trust Network
The Strongest Networks Thrive on Trust and the Truth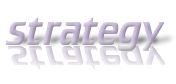 Last September, a man I admire and respect gave me what is possibly the highest compliment of my business life. We were speaking of filters and sharing information, when he said …
Even those who see the world differently, trust you to tell them the truth.
Good news, bad news, exciting developments, dire warnings — Data is simply information.
Information is nothing if we can't trust it.
Without information we trust, we can't move without risk.
7 Keys to Trust that Will Establish Your Business, Your Brand and Your Reputation
One of my most popular interactive presentations is called "Who's Telling Your Story?" It outlines a clear strategy to enlist and inspire a deeply active community of fiercely loyal fans who spread your story and protect your brand. The first key point in that presentation is to know your story and to build your network before you need it.
But not all networks are equal. The network that builds a business, a brand and a reputation is connected by deep trust and consistent behavior.
That trust network is not simply a contact list, a customer base, or even a team of people who love the company and it's customers. That trust network is people who tell our best true story, move to action when we ask, and protect us from threats. A network like that doesn't happen by happy accident. It takes deep commitment, consistent trustworthy behavior, and relentless focus.
Here are the 7 Keys that attract the people who will join your truest trust network and bring their fiercely loyal friends.
Identify and hold true your deal-breaker values — the qualities that define you.
Communicate your goals and intentions. Let people know the why behind the what you're doing.
Make and keep promises and commitments to yourself, your team, and your larger community.
Anticipate needs. Don't assume others' needs are what yours would be.
Be aware if you offer treat people differently and know why you do. Those of us who care know, do you?
Own your actions and their impact. Apologize quickly, well, and concisely for bad judgment, bad behavior, and bad math.
Tell the truth … as gently or as firmly as the people and situation suggests you should.
Think of your best bosses, your best teachers, the best team you ever were on, your best friends and coworkers, how many of these seven did / do they have? How much better would they have been / be, if your answer was all seven?
To build a community network that brings you information you can trust, do all 7 for the people who love you now and the word will get out faster, easier, and more meaningfully than any story you might tell.
Start by doing the first with a vengeance. Then get moving on the second. As you do them, notice how the way you see your business changes and the they way people respond. Move sure and slowly. Keep all 7 Keys in the decisions you make and notice how your decisions become more focused and how those decisions attract people you trust.
The value of information is in how much you trust the source.
The essence of influence is trust.
A reputation of trustworthiness is a barrier to entry that's hard to cross.
A trust network of people who share that trust and act on it — employees, volunteers, vendors, partners, customers, shareholders, advisors, friends, family — amps that barrier up exponentially to irresistible.
How will your own trust network that will grow your business and your brand?
Get started.
Be irresistible.
–ME "Liz" Strauss
Work with Liz on your business!!