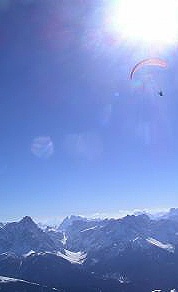 The dictionary says that luck is an outside force Lucky means that we receive good fortune or get hit by adversity.
Around here, we we define it differently.
When we say lucky on this blog, we mean ways we connect … Jannie said:
I feel my gurus thus far are you, Barbara Swafford, Cath Lawson and Vered … I feel awfully lucky.
people who encourage us … Vicky said:
I love Melissa and Life In Perpetual Beta too!
I am so lucky to know both of you personally. You both enrich my life and I believe God sent you both to me. To encourage me to dream big as both of you do and you know I have big plans too!
about making our own dreams … Patricia said:
Sigh. This is my dream, to live near the beach and take long walks on the sand.
So soothing. You must conjure lots of dreams for this community on those beach walks. Lucky for us!
We use lucky to talk about relationships … Writer Dad said:
My son and I wake up before anyone else. Every morning he reminds me how lucky I am.
appreciation and gratitude … Karl said:
I take a second to step back and try to appreciate the spot that I am in. It helps me gain perspective and feel lucky to do whatever it is I'm doing. Even giving a financial literacy talk to a bunch of bored teenagers is enjoyable.
I catch myself doing the same thing.
I'm one very lucky blogger.
Don't think I don't know that.
Around here, luck doesn't happen to us.
We choose it for ourselves — in the people we love and the paths we walk.
Luck is an action, a choice, and a point of view.
So tell me, are you feeling lucky?
–ME "Liz" Strauss
Image: sxc.hu
Work with Liz!!