by
Rosemary O'Neill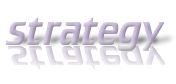 "First shalt thou take out the Holy Pin. Then shalt thou count to three, no more, no less. Three shall be the number thou shalt count, and the number of the counting shall be three. Four shalt thou not count, neither count thou two, excepting that thou then proceed to three. Five is right out. Once the number three, being the third number, be reached, then lobbest thou thy Holy Hand Grenade of Antioch towards thy foe, who, being naughty in my sight, shall snuff it." Monty Python and the Holy Grail
Stop messing around and just throw the grenade already!
King Arthur, Galahad, and Brother Maynard wasted a lot of time debating the proper way to hurl the hand grenade while the killer bunny escaped unharmed.
What are you doing that is sidetracking you from your real purpose? Your 200 blog subscriptions are useful, but only if you do something with the information you've read (and the ones you aren't reading…I give you permission to delete them). The teetering stack of business books on your nightstand might contain ideas that will launch your business to the stratosphere, but only if you have a way to implement the ideas (and yes, they still count if they're clogging up your Kindle instead of your bedside).
Instead of counting to three over and over again, take action that will get you closer to your ultimate goal.
Here's how to toss the grenade:
Every time you read a blog, article, or book, write down the "action items" you pull from them. Keep a notebook handy so that you can remember what you decided to do.
Check off the hardest task first thing in the morning. That thing you've been delaying because it's hard or unpleasant. That thing you need to tackle in order to get to the next step. Didn't do yours yet today? Go do it right now!
Find something that will snap you back to the original goal. Some people keep a dream board, or a written "big picture" list that they refer to at least daily. Keep your eyes focused on the prize, and feel free to turn off your social network notifications in order to do it. (Note to self: read your own blog posts, lady.)
Spend some time mentally considering how you will feel once you've taken action. Give yourself the mental image, how it will look, feel, taste. Savor that feeling and it will give you the power to start moving.
Take one bite at a time. Often, inaction or indecision is the result of feeling overwhelmed by the enormity of a project. If that's happening, you need to stop and break the project down into manageable pieces. Then, you can gain momentum as you check off each task.
What strategies do you use to get yourself to take action?
_____
Author's Bio: Rosemary O'Neill is an insightful spirit who works for social strata — a top ten company to work for on the Internet . Check out their blog. You can find her on Google+ and on Twitter as @rhogroupee
_____