By Adria Saracino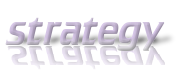 Connecting Globally
One of the single greatest aspects of the Internet is the ability to connect with people from all over the world. Social media and blogging have quickly created an environment conducive to erasing the distance between people. Now more than ever, information can quickly spread within a matter of seconds.
This global market is great news for website owners, as it means there is opportunity for more people to visit your site. However, you may not be capturing as many of those visitors as you think.
This graph shows that only one fourth of all Internet users are English speakers. Since ¾ of Internet users are not native English speakers, disregarding this audience on your website could mean a missed opportunity for more traffic.
So how do you make sure to capture non-English users? Cater to their native language.
For quick results, using programs like Google Translate (http://translate.google.com/translate_tools?hl=en) to translate your site content will give your international readers—who may have come to your site via English search terms—the option to view your content in a much friendlier environment. This shows cultural sensitivity, and as a result could encourage brand loyalty.
However, note that using free automatic translating services tend to produce very literal translations, which is often free of colloquialisms and common slang. Such literal translations oftentimes come off as poor grammar, so if your translations are faulty it could turn off potential foreign visitors.
Thus, more traditional methods of language learning (http://www.pimsleurapproach.com/) and translating your own content is probably the best way to ensure your site is suited for an international audience. Investing in programs like pimsleur French (http://www.pimsleurapproach.com/learn-french/) and pimsleur German (http://www.pimsleurapproach.com/learn-german/) are great for learning the fundamentals of the common languages you are hoping to optimize for. Whichever route you decide to take, make sure your site content is carefully edited for accuracy.
There are other benefits to catering to an international audience besides showing cultural understanding and sensitivity. Translating your site to popular languages also optimizes your site for international search engine results, since onsite factors are a major indicator of how well you will rank in search engines. This should give you a unique advantage over many of your domestic competitors who otherwise might not optimize for the often overlooked foreign web community.
As translation software improves and the web advances, translating your site should get easier. Until then, invest the time and resources needed to get your web properties optimized and into the search results of foreign visitors before your competition.
____
Author's Bio:
Adria Saracino is the Head of Outreach at Distilled, a creative internet marketing agency in Seattle. When she's not connecting with interesting people on the web, you can find her talking about style at her personal fashion blog. Follow her on twitter @adriasaracino to stay in touch.
Thanks, Adria!
_____
Be irresistible!
–ME "Liz" Strauss
Work with Liz on your business!!