A Guest Post by
Brandon Mercury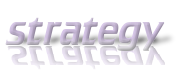 Successfully Working From a Home-based Office
As the cost of a college education continues to soar students and parents are under increasing pressure to find funding. Scholarships are one the best ways to avoid student loans and excessive debt. There are several traditional types of scholarships, including merit, athletic, religious and ethnicity based. With the rise of the "blog" in the last 15 years, the time has come for a blogging scholarship.
Your Local Security is offering $1,000 for the best blog post answering the following prompt: "As the nation approaches its 57th Presidential Election, we're asking the future leaders of this country, students, to define the single most important political issue in this election. Tell us not only what that issue is, but also tell us why and how you propose we come to a solution that benefits the majority?" Full details can be found at http://yourlocalsecurity.com/scholarship
Additional consideration will be given to how well the post is promoted through "tweets", Facebook "Likes", "Stumbles", and Google "+1's". The winning blog post will have both compelling ideas and social support, neither one can independently guarantee a win. This scholarship represents a great opportunity to earn cash for college by flexing your blogging skills.
—-
Author's Bio: Brandon Mercury (@BrandonMercury) is a regular contributor at In Good Measure .
–ME "Liz" Strauss
Work with Liz on your business!!