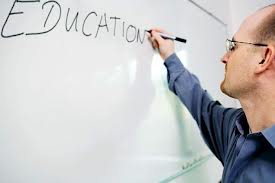 How would you like a more dynamic, skilled workforce without the hassle of taking on new staff?
If your company could benefit from more knowledgeable employees with skills relevant to your niche, it might be time to consider offering your employees tuition assistance.
Many large companies – Apple, McAfee and Starbucks for instance – offer tuition assistance to their employees. You might have some understandable fears about doing so – more on those in a moment – but in fact offering your employees educational opportunities can reap many rewards.
Read on to find out what offering educational assistance can do for you, and how to allay some of your fears.
Who Has Succeeded With Tuition Assistance?
United Technologies Corp (UTC) decided that the best way to attract the employees they needed was to shape their existing workforce through their tuition assistance program.
Employees can gain an Associate, Bachelor's or Master's, with UTC meeting the costs of tuition, fees and books. In turn, UTC has been rewarded with a more skilled and loyal workforce. Employees who have taken up their tuition assistance program are less likely to leave, and more likely to be promoted.
The Atlanta Police Foundation decided that tuition assistance was the way to go when it saw a need to better equip its staff and officers to cope with a very demanding job.
The Foundation wasn't happy with the rate of officers leaving the force, and wanted to better retain its staff. By investing in tuition assistance to help officers earn their Bachelor's or Master's degrees, the Foundation was able to lower the number of officers leaving by 3%, and was rewarded with a more confident and capable workforce.
What if an Employee Gains More Skills And Leaves?
It's an understandable fear. What if you invest in your employees education, only to find they take the qualifications you've paid for, and go off to greener pastures?
Yet as UTC and the Atlanta Police Foundation show, offering tuition assistance can actually help you retain employees. Â It's a hopeful thought, but of course as a business owner you want to ensure the investment you make in education benefits your company.
So what can you do to keep your newly honed talent in your fold?
* Make it relevant – If you fund educational programs that are relevant to your niche, you are empowering your employees to feel more confident within your field, and your company;
* Set some ground rules – Many employers include clauses such as only offering assistance to those who have been with the company for a certain amount of time, or asking employees to sign a contract saying they will stay for a set amount of  time after graduation;
*Offer opportunities for growth – you wouldn't give someone the keys to a sports car, but no sports car. Offer your newly qualified employees the chance to grow and be promoted within your company.
How Will Offering Tuition Assistance Benefit the Company?
Tuition assistance offers many benefits for your company. How about:
* More skilled workforce;
* An incentive to stay with your company;
* The chance to find the qualified employees you need from within your own ranks;
* Better soft skills such as time management, teamwork and public speaking;
* Some educational benefits can be deducted for tax purposes;
* Better profile as a company who cares and invests in its employees.
Tuition assistance is a solid investment in your company's future.
You'll be equipping your employees with the skills they need to excel in your company, and offering them an incentive to stay and use those skills for your company's benefit.
As a business owner, what if any educational opportunities do you offer your employees?
Photo credit: nydailynews.com
About the Author: Tristan Anwyn is an author who writes on subjects as diverse as health, marketing, bachelor degree jobs, and SEO.