by Mihaela Lica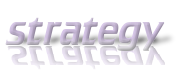 Decisions Require Intelligence
When it comes to making big decisions, that can often make or break your business, it can be tempting to just go with your gut instinct, Isn't it? After all, it's your business and you know it better than anyone, right? Who's better qualified to make a decision than you? And then, most of you out there have learned how hard this mentality bites too.
In actual fact, the "gut instinct" approach is fraught with hazards, that is, unless your gut instinct is Homeric – the stuff of legend. Face it, people have tendency to let their imaginations run away with them – we have all these plans and ideas and we can picture everything in our minds working out perfectly, accordingly – even in the most dire situations. Our judgment can so easily become clouded, as we get excited and think too far ahead of ourselves. Consequently, we make rash decisions that usually backfire on us.
So, decision making big or small, requires intelligence. No, not you turning into Albert Einstein, but the kind of business intelligence that can be gleaned ever more effectively in our digital work and playground here.
[Click the image to see the infograph full size.]



Created By DomoTechnologies, Inc.

Business intelligence is far more accessible now, than ever before. As the above infographic courtesy DOMO (http://www.domo.com/what-we-do/additional-resources/8/82#featured) above shows, business intelligence, in the form of highly visualized and easily accessible data, is quickly becoming a vital resource for internet entrepreneurs. Check this out.
Having access to business intelligence is critical to your success. Unless you have a crystal ball, you simply cannot predict the outcome of those key decisions, no matter how well you might think you know your business and your consumers. The message is loud and clear – don't act impulsively, get the facts first. That's what everyone else is doing – so think about competing.
—-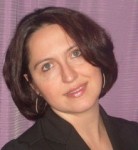 Author's Bio:
Mihaela "Mig" Lica founded Pamil Visions in 2005 where she uses her hard won journalistic, SEO and public relations skills toward helping small companies navigate the digital realm with influence and success.
You can find Mig on Twitter as @PamilVisions

Thanks, Mig!
–ME "Liz" Strauss
Work with Liz on your business!!