h4> by
Niamh Allan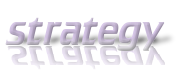 How Do You Ace the RatRace on eBay?
The surging popularity of eBay has grasped the interest of entrepreneurs who are looking to make money with an online business. Many of these businesses are boot strapping. Drop-shipping is a logical solutions for those entrepreneurs who wish to set up a shop, but can't spend big amounts on inventory.
Good product sourcing is vital for any business, and drop-shippers help businesses make profits without investing much effort. Reputable drop-shippers offer good wholesale pricing and ship orders the same day. Yet, risks are inevitable. Research and experiment with drop-shippers before you choose one.
Common Drop-Ship Relationship Pitfalls
Though drop-shipping has some of the best benefits, it does not come without pitfalls. Some of the most common pitfalls in drop-shipping are:
Lack of communication:
A lack of communication between supplier and retailer can leave the retailer clueless about whether the supplier received the order, whether the items ordered are in stock and when the order shall be shipped. This lack of coordination leads to more problems. The drop-shipper / supplier must be transparent about shipping schedules, which is sometimes not the case. Communication between supplier and retailer needs to be the best.
Transparency about Costs
You need to carefully understand and analyze the prices of the wholesaler you've chosen. In order to set prices in your store, it is essential that you know the price of every single drop-shipped item. Understand all costs involved or a drop-shipper can trick you into paying more. Some companies lure retailers by quoting very low wholesale prices, but later make their money by including unreasonable shipping charges.
Supply out of Stock
The retailer is held responsible for ensuring that customers receive their products on time. Ask for references and speak to other retailers about how often the drop-shippers items are out of stock. If the supplier is not too communicative, speak up and stay in touch with the retailer.
Common Drop-Ship Buying Mistakes
While drop-shipping has some inevitable risks and pitfalls, there are also some common mistakes committed by drop-shippers. Some of these are:
Buying from Bad Suppliers / Drop-shippers

Choosing inexperienced and unethical drop-shippers can create unnecessary problems. Retailers bear the brunt of supplier inexperience and dishonesty. The inexperienced suppliers can also commit careless mistakes which would reflect badly on your business. Have a sample order shipped to you first. Inexperienced suppliers leave their own logo on the packaging instead of using yours. Inefficient suppliers have often miscalculate stock requirements and fail to ship products on time. While choosing suppliers, go for ones who are honest, efficient, and experienced.

Buying products at inappropriate prices

The attractive discount may lure you to buy products at retail prices while drop-shipping, but have you already included the VAT or taxes, business overheads, shipping and packaging costs? You need products with high profit margins to succeed on eBay. If you are not quite sure calculate your exact cost and profit margins, and understand how to compete with other retailers on eBay.

Buying poor quality products

Businesses often fail when they ship poor quality products. Most retailers are competing for customers on eBay. Good quality, inexpensive, and popular products are what will dent the competition. Carry out a proper product research and a thorough market research to emerge victorious.
Instead of succumbing to the tough competition on eBay, overcome it to ace the rat-race!