By Mickie Kennedy
Think back to the last time you wrote a press release.
I bet you spent hours dreaming up the concept, digging up the right quote, and crafting that perfectly pointed inverted pyramid. You probably had a colleague or two proofread it before lovingly releasing it out into the world over the wire.
Now think about the last time you wrote the boilerplate that goes at the end of your press release. How long did you spend on it? Did you have a friend proofread it?
I'm willing to bet you didn't. And I'm not blaming you. I'm guilty of the same sin. And I have a challenge for the PR pros out there. It's time to put the "boiler" back in boilerplate.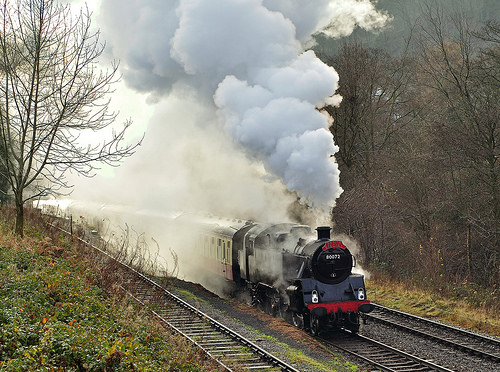 Where has all the steam gone?
The term boiler conjures up intense heat, sweat, clanging metal and honest hard work. It's a powerful image. So why are our current boilerplates so wimpy?
I blame it on our current all-encompassing focus on content. In today's increasingly digital world, the challenge is to get as much content out there as we can. We want to build credibility, get found through search engines, and best of all, see our carefully written words in print or on our favorite news website.
But it pays to remember that well-written boilerplate can facilitate all of that. Put yourself in the shoes of an editor. Say you receive a similar press release from two t-shirt companies. Apparently they have both noticed a sharp uptick in consumer's buying t-shirts based around the 80's television series Diff'rent Strokes. A trend has been spotted! But which company would you trust, just based on their boilerplate:
"Novel-Tees has been selling novelty t-shirts on the web since 1999. Visit us at novelteesz.comm."
"Arty-Tees provides the most comprehensive collection of 1980's nostalgia t-shirts on the web. Arty-Tees' collection of over 60,000 designs includes limited edition signed t-shirts as well as hard-to-find designs straight out of the MTV heyday. Awards include a "T-Shirty" for innovative original t-shirt design, and stars as diverse as rocker Keith O'Keef and ingénue Marylin Maryland have been spotted in our swag. Backdate your look at arty-tees.commm."
Arty-Tees is the hands-down winner. Here's why:
It's comprehensive – By the time you finish reading the Arty-Tees boilerplate, you really have a sense of the company and what they do.
It's specific – it mentions exactly what the company sells, who they sell to and why you should also buy from Arty-Tees.
It's repetitive – Will you forget that Arty-Tees sells t-shirts? Doubtful, because the boilerplate makes repeated mention of the company name and the product they specialize in.
Best of all, your boilerplate is the only place in your press release where it's allowed, and even expected, for you to promote your company. So don't waste this smoking hot opportunity!
How much time do you spend writing company boilerplate? Has this post inspired you to pump up your boilerplate? Let us have a look in the comments!
Author's Bio: Mickie Kennedy, author of the PR Fuel blog and founder of eReleases.