Pro Data Doctor to the Rescue!
Great Find: Pro Data Doctor
Permalink: http://www.datadoctor.biz/
Target Audience: Anyone who has lost data from a memory card!
Content:
Have you ever lost pictures from your camera's memory card? We were vacationing in August and after two days with the grandkids, I lost all my photos. That's crushing! The photos just seemed to disappear from the memory card.
So I put in my second memory card. I could only take 5-6 pictures and then the camera thought the disk was was full. I really enjoy taking photos, so it was quite a disappointing trip from that perspective. When I returned home, I took my camera in for repair at our local big-box store. To make a long story short, the manager at the technical repair counter looked at the memory card and suggested that there was nothing on it and to go ahead and reformat the card. I wasn't ready to give up. After all, if CSI and the FBI can recover files, there must be a solution.
This weekend I started looking online for a program or company that could help me recover my photos.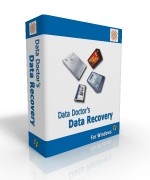 I found Pro Data Doctor and they make a product called Memory Card Data Recovery Software. I downloaded the demo version and it found a lot of files. So I purchased the program. It was successful! Yeah! I was able to recover all the photos of the grandkids and our adventures. Who wouldn't want this photo?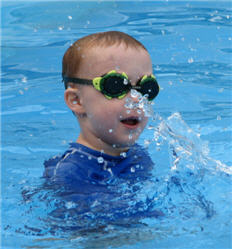 This company makes a lot of other recovery programs. Check them out if you have lost data. It's worth a try!
This tool is on my favorites list because:
It's easy-to-use
It works!
It's reasonably priced
Check it out yourself.
See you next time!
–Sandy, Purple Wren
Related
Great Find: PictureTrail
Sandy's Great Graphic Find: CoolText
Sandy's Great Graphic Find: Pixel Ruler