A Guest Post by
Rachel Carlson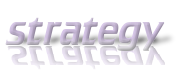 Last week, we covered some of the big, client-end challenges of working from home, but what about those little challenges you'll face on a daily basis? The top three little challenges of working from home are:
Trouble Staying Motivated –
Without a big bad boss checking your every keystroke, motivation can tank when you work from home. Remember that you're working to survive, not to please a boss. Set an honest goal just above what you need to do each day and do everything you can to achieve it. It takes a while to switch your mindset over to working because you want to, not because you need to make someone else money. But you will get the hang of it.
Too Many Distractions –
This is a big one. You can literally do almost anything you want when you work from home. I often put a movie on when I'm working on something boring, but this doesn't work for most people. Try different things when working from home and pay attention to how they impact your productivity. Sometimes having some music on while working can make you more productive, but again, this isn't the case for everyone. This challenge will require some trial and error.
Taxes –
Most people can look forward to tax season with the possibility of a refund. Work-from-home people dread April. Keep track of everything you do in a spreadsheet, and have it ready for tax season. Try to save 20% of all the money you make in a separate account meant only for taxes. Better yet, pay the government 20% of your earnings every quarter. If you put off taxes until the last minute, you could find yourself in a terrible money pit with the government. I still owe taxes from my first year working from home because tax season caught me by surprise. Don't make this same mistake – it can cost you thousands of dollars in fees and more than a few sleepless nights.
Every job has challenges. What are the little challenges that get in your way when you work at home?
—-
Author's Bio:
Rachel Carlson is a writer and student that works from home. While she spends a lot of her time writing, she also helps different companies like Clear Wireless with gaining exposure through various blogs and websites. She has recently started a new Twitter account and is finally going to give it a real shot. She can be followed at @carlson_rachel.
Thanks, Rachel. Great follow up to last week's post!
–ME "Liz" Strauss
Work with Liz on your business!!