by Patty Azzarello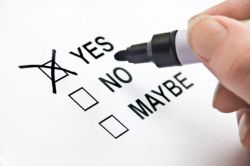 When I was in my early 20's I learned an important lesson.
I was working in a start-up company and had gone 3 years without a raise.
The wrong way…
I went to the CEO and asked for a raise.
He said, Why?
Among other things, I said that I had been working for 3 years without a raise, and that I had taken on more and more responsibility over that time, and that I always delivered and often exceeded expectations. I told him it was becoming un-motivating to feel I was working so hard and not moving forward in pay, and peers in other companies were making more money than I was…
He said, I don't' care. It's not my problem. I only care about what the cost is to replace you, and I could replace you for your salary or less – so no raise.
Your job is a contract with your company
You don't get a raise for good attendance, or because you feel like you deserve one.
You earn a raise by increasing the value of your contribution.
And if you want to get that raise, you need to re-negotiate your contract on terms that are relevant and valuable to your company, not based on what you want or need. And you have to ask.
1. YOU Drive the process
If you are uncomfortable having this conversation with your boss either get comfortable with it, do it anyway, or don't be disappointed if you get overlooked.
Know that you are at a disadvantage by not having this conversation.
It is vitally important that you and your boss share a common view of your performance and your expectations for promotion and compensation, even if your boss does not drive this discussion.
Of the 20-something years I worked in a corporation for a boss, I did my own performance review 17 times, just to make sure that there were never any disconnects.
2. Understand how you and your role are perceived
It is important to know if you are perceived as a high, average or low performer. Don't ever guess about this. There should never be any surprises about this. Find out.
Even in an economy where there are not a lot of raises going around, you still need to be communicating with your boss about your performance and what it is worth, so when there is money, you have done all the groundwork.
Also make sure you know how much your ROLE is valued by the company. For example you don't want to be the superstar performer leading the support team for an obsolete product. You may be great, but need to move into a higher valued role to get a raise.
Once you confirm that you are a high performer then go on to build your case for what you want. If you are not perceived as a high performer – fix that first. Understand what it takes, and focus on adding value, before you start asking for things.
3. Discuss your raise as part of a business outcome
The basic premise here is:
If I do this, what is it worth to the company?
Here are some things you can say:
Last year, this is what I accomplished and this is my current compensation.
I would like to raise the bar for the upcoming year, and deliver more value to the company.
And If I were to add these additional business outcomes, exceed these goals, etc, would that be worth more to the company? How much more?
What business outcome would I need to accomplish that would be worth this level of pay, or this promotion?
Can we agree that if I deliver this, you will give me that?
4. Follow up on the specfics…
9 months ago, we agreed on performance objectives which if accomplished would
result in increased compensation.
I believe I have delivered on all of these and then some, and I also took on this additional project which has benefited the company by increasing our margin on this product line.
Do you agree? Can I get your feedback on my accomplishments? … (Assuming it's very positive then…..)
Will you be increasing my compensation for next year, per our agreement?
If the answer is, No, for some reason outside performance, you need to get a next agreement.
As long as you keep focused on business outcomes, you are on the high ground.
If your hands are tied right now, I would like to understand the timeline of what is possible, and if it's not a raise, is there [stock, bonus, promotion, etc.] that could be possible?
I'm very motivated, but I think you can understand that at some point this level of performance will be hard to keep delivering if it is not recognized by the company, what do you advise?
You have my commitment to keep delivering for you, but I can you help me understand what I can expect over time in terms of the company being able to hold up our prior agreement about my performance and compensation?
And my personal favorite…
If you were in my position, how long would YOU keep performing at this level with my current compensation?
What has worked for you?
If you have examples of how you or your people have asked you for raisies, and what works and backfires — please share in the comment box below!
—–
Patty Azzarello works with executives where leadership and business challenges meet. She has held leadership roles in General Management, Marketing, Software Product Development and Sales, and has been successful in running large and small businesses. She writes at Patty Azzarello's Business Leadership Blog. You'll find her on Twitter as @PattyAzzarello
Successful-Blog is proud affiliate of